At their annual meeting in December 2017, the CPSE Board elected Allan Cain as the new President and Jeff Pomeranz as the new Vice President of the CPSE Board of Directors.
Chief Allan Cain, CFO, is the Fire Chief for the Town of Cary, North Carolina, Fire Department, a CFAI accredited agency. Chief Cain served on the Commission for Fire Accreditation International from 2009 to 2015 and was the commission chair from 2012 to 2014. He joined the CPSE Board in 2016. He holds a master's degree in Public Administration from North Carolina State University and a bachelor's degree in Business Administration from North Carolina Wesleyan College and earned his Chief Fire Officer designation in 2009.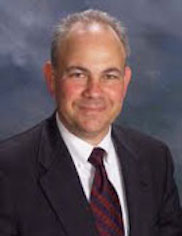 Jeff Pomeranz is the city manager for Cedar Rapids, Iowa. In addition to his service on the CPSE Board since 2013, he served on the Commission on Fire Accreditation International from 2006 to 2011. He holds a master's degree Public Administration from the University of Alabama and a Bachelor of Arts in Political Science from the Rochester Institute of Technology.
CPSE is governed by a nine-member board of directors that includes four appointees of its two founding organizations (IAFC and ICMA), one member from the IAFF, and four at-large members. The board hires a Chief Executive Officer to manage the corporation's day-to-day operations. Each of CPSE's dedicated board members contributes a wealth of experience and fresh ideas to the progression of the fire and emergency service.