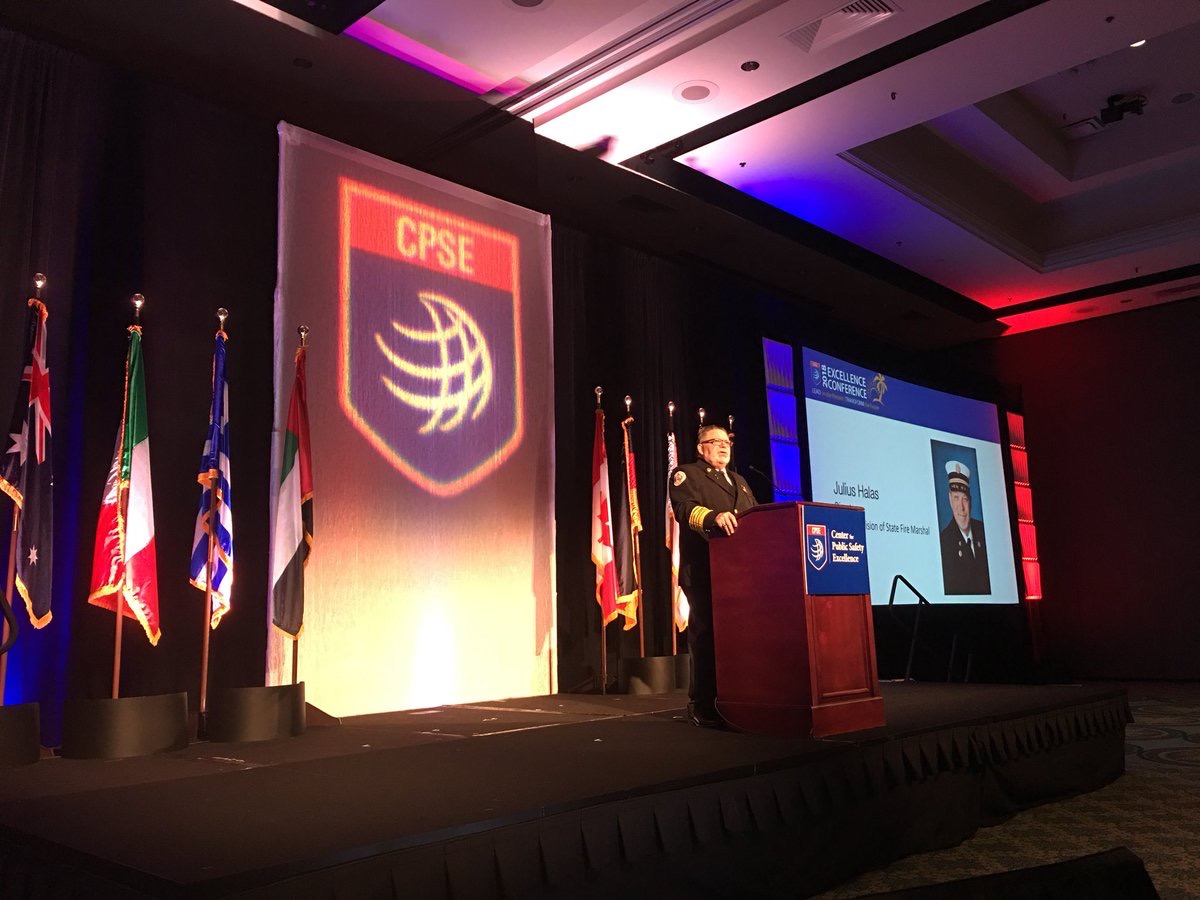 Director of Division of Florida State Fire Marshal Julius Halas, CFO
Opening – Director of Division of Florida State Fire Marshal Julius Halas, CFO
Director of Division of Florida State Fire Marshal Julius Halas, CFO, started the day with a warm welcome to Orlando and Florida.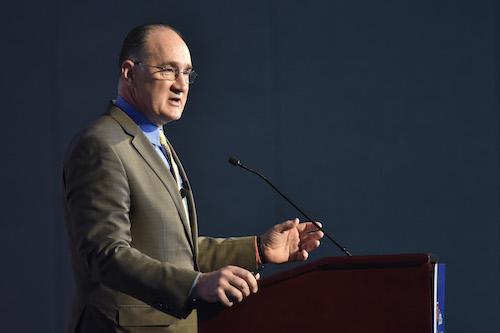 US Fire Administrator G. Keith Bryant
Keynote – USFA Administrator G. Keith Bryant
We then heard a keynote presentation from United States Fire Administrator G. Keith Bryant, former chief of the Oklahoma City Fire Department. He gave us an overview of the USFA, its role in helping the fire service and an inspirational message tied into our conference theme of "Lead in the Present, Transform the Future."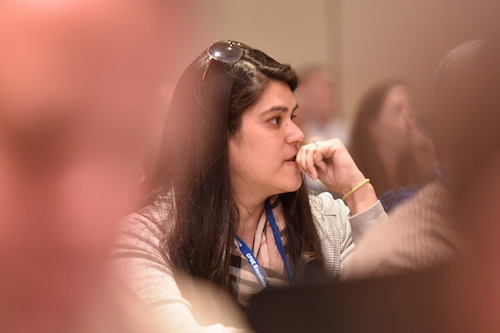 Educational Sessions
We then broke into a series of educational sessions in four different tracks throughout the day:
Accreditation Bootcamp
Credentialing Bootcamp
Outcomes
Accreditation Academy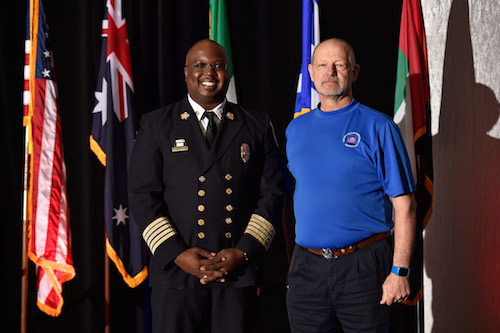 Chief Reggie Freeman, CFO, and Chief Rick Mason, CFO
Credentialed Officer Recognition Lunch
The Commission on Professional Credentialing (CPC) met earlier in the week and conferred 53 new designees and re-conferred 60 designees. During the Credentialed Officer Recognition Lunch, all officers designated over the last year were honored and those in attendance were asked to stand and be recognized. Chief Reggie Freeman, CFO, CPC Chair, addressed the attendees and reported out that there are now 2,138 credentialed officers.
1,305 Chief Fire Officer Designees
127 Chief EMS Officer Designees
136 Chief Training Officer Designees
114 Fire Marshal Designees
456 Fire Officer Designees
Of special note is Chief Rick Mason, CFO, who was re-conferred for his 7th term. Chief Mason, who retired from the New Hampshire fire services in 2011 and is now the Training and Education Coordinator for NFFF,  was among the first group of 17 officers who were designated in 2000.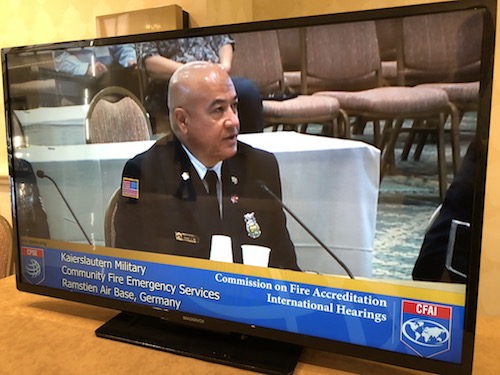 Accreditation
Over the course of two days, 21 agencies came before the Commission on Fire Accreditation International in public hearings to be considered for accreditation or reaccreditation. Agencies came from across the United States, Greece, Germany, and Italy, both civilian and Department of Defense. The hearings were simultaneously shown on a monitor in the lobby as well as webcast and watched by hundreds of people online.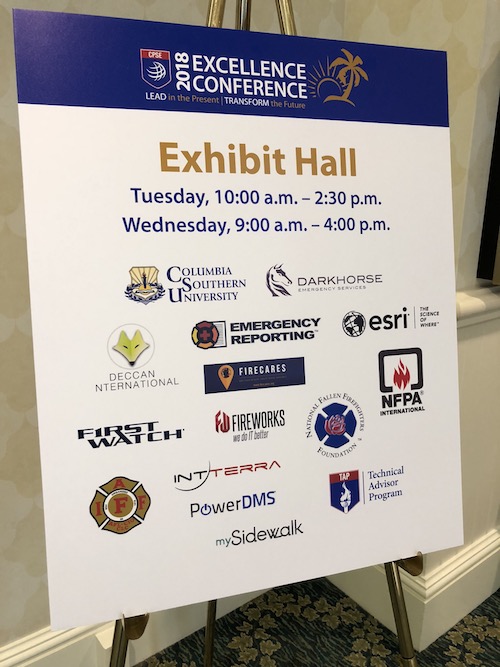 Exhibitors
A key part of our conference is the opportunity to network with vendors that have products and services that can help organizations in their efforts towards continual improvement.