The Center for Public Safety Excellence Board of Directors welcomed two new members this month: Chief Mary Cameli, CFO, as a member representing IAFC, and Mr. Ben May, an at-large member. CPSE is governed by a nine-member board of directors that includes four appointees of its two founding organizations (IAFC and ICMA), one member from the IAFF, and four at-large members. The board elects a president, vice president, and secretary-treasurer, and hires a Chief Executive Officer to manage the corporation's day-to-day operations. Each of CPSE's dedicated board members contributes a wealth of experience and fresh ideas to the progression of the fire and emergency service.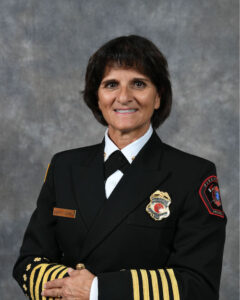 Mary Cameli is the fire chief for the Mesa (Arizona) Fire and Medical Department, a CFAI accredited agency. She joined the department in 1983 and has risen through all of the ranks, including serving 11 years as Assistant Chief prior to being selected as Chief in 2016. She is the past president of the Arizona Fire Chiefs Association (AFCA) and currently serves as the Metro representative of the AFCA Board and Vice Chair of the International Fire Service Training Association Board. She is active in her community as Vice Chair of the Community Bridges Board, past Chair of the Child Crisis Arizona Board, and past President of the Mesa Sunrise Rotary.
Chief Cameli holds a master's degree in Organizational Management from the University of Phoenix and a bachelor's degree in Elementary and Physical Education from Southern Utah University. She received her credential as a Chief Fire Officer in 2018 and a Certified Public Manager certification from Arizona State University in 2011.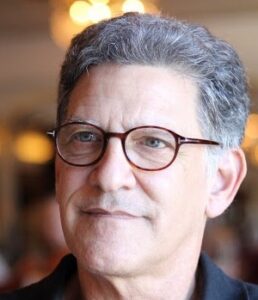 Ben May is a recently retired Director of Global Business and Alliances for the Walt Disney Company where he worked to create interactive, social marketing experiences, most recently as a global senior leader based in Paris, France. During his 17-year career with Disney he was involved in projects that included disaster preparedness, fire protection, and meteorology. He conceived and developed the public fire education experience at Epcot, "Where's The Fire" in alliance with Liberty Mutual Insurance. He has been a fire fighter with Hillandale Fire and Rescue in Maryland and a fire commissioner for Woodinville Fire and Rescue in Washington State.  He has served as a marketing consultant to the International Fire Service Training Association, the U.S. Fire Administration, and to metro fire departments across the country.
Mr. May holds a master's degree in International Communication from American University and a bachelor's degree in Public Affairs from the University of Oklahoma.
"The Board of Directors is delighted to have Chief Cameli and Mr. May joining us," said CPSE Board President Allan Cain, CFO. "This is an exciting time of growth and change for CPSE, and the expertise that both will bring to the organization will be vital to us achieving our mission of leading the fire and emergency service to excellence."