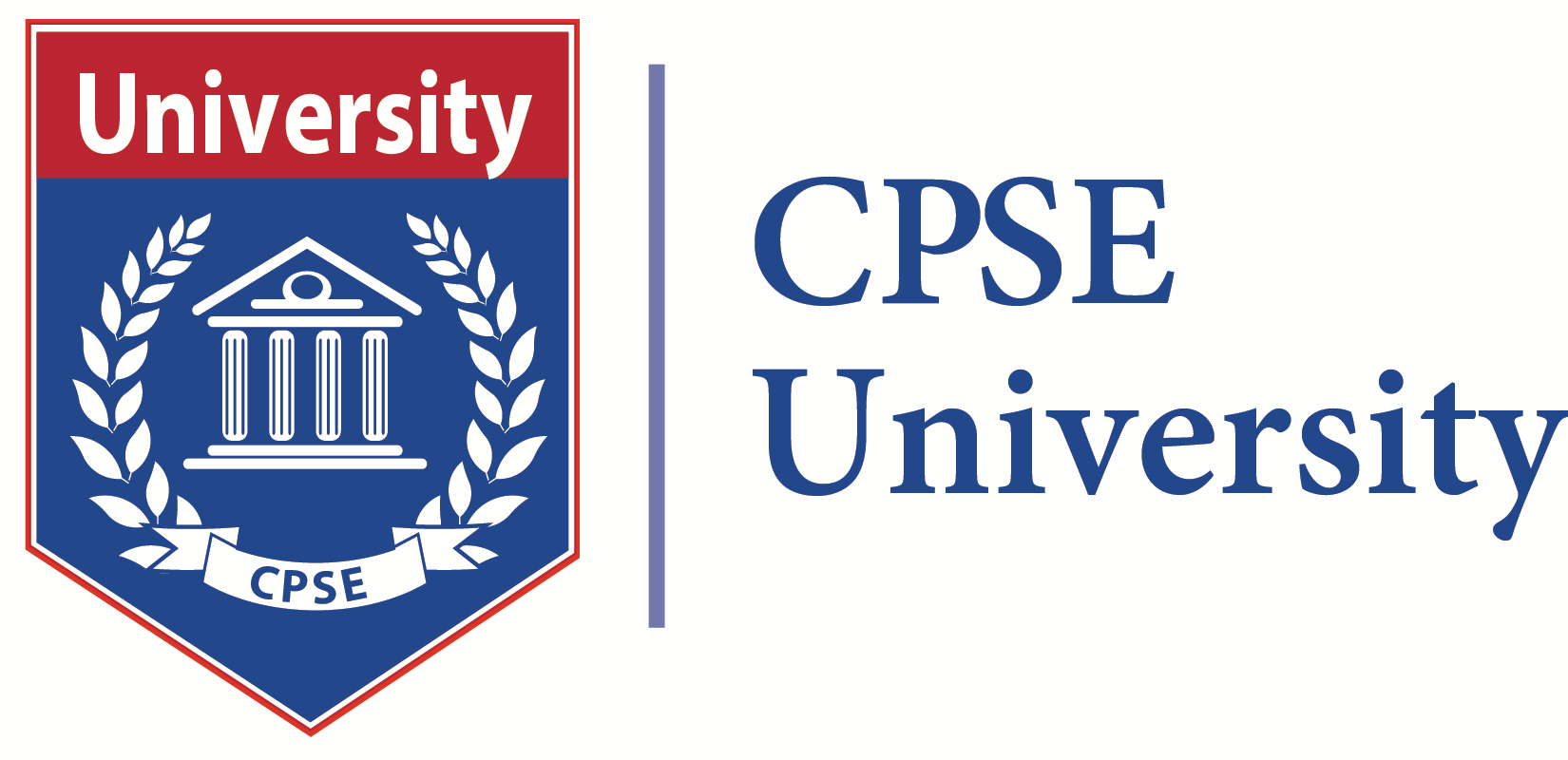 There is no shortage of causes in this world, just a shortage of leaders who can inspire us to pursue them, and the CPSE community is teeming with leaders who can fill that gap.  In any profession, education, learning, and development sit atop the hierarchy as the catalyst for growth, and in 2016, the CPSE Board of Directors modified CPSE's mission to include education, along with accreditation and credentialing, as a key way for us to lead the fire and emergency service to excellence. Over the last few years, we've been focusing on improving and enhancing our educational deliverables. In 2018, I was hired as the CPSE University Manager, and in March of this year we officially launched CPSE University at the 2019 Excellence Conference. The goal of CPSE University is to develop  leaders and guide them on their efforts towards accreditation and credentialing.
CPSE University (www.university.cpse.org) provides members of the fire and emergency service with the opportunity to expand their knowledge in a way that meets their individual needs. It has been created by those with intimate awareness of the needs of those going through both accreditation and credentialing to provide them with the real-world knowledge they need to succeed through a dynamic and growing platform for learning that will change, as needed, to meet these needs in the future.
It all started with a vision
If we are to pursue great causes, it must be the result of a well-articulated and communicated vision, one that is built through collaboration to ensure a shared journey.  Towards this end, CPSE University assembled a small team that represented a cross section of the CPSE community known as Tiger Team Alpha.  We collaborated to develop a series of statements to help guide the development process that are aligned with the overall CPSE mission and values and that are specific to education.  These guiding principles will allow us to be a leader in progressive learning and development experiences that result in growth, continuous improvement, and transformation for a lasting impact on the fire and emergency service and that will be central to the accreditation and credentialing processes.
As with any vision, it must be accompanied by a direction and an action plan, and CPSE University will serve as a catalyst for engaging learning experiences.  It will be learner-centered and focus on knowledge retention, skill development, and application of concepts in real world settings.  These will be captured through diverse learning approaches that include:
Styles– understanding that every learner retains information differently through visual, oral, kinesthetic, reading, or writing.
Strategies– fostering differentiated instruction such as project-based, experiential learning, social learning, and the flipped classroom in which activities and concepts are conducted outside the classroom leaving the classroom portion for in-depth discussions and reinforcement.
Delivery– offered through various channels such as distance, blended, virtual (real-time participation and interaction with peers and instructor), and in-person.
Any journey to educational success would not be complete without conveying a set of expectations and behaviors we want ourselves and the CPSE community to model, including:
Adaptive to the challenges of change
Ownership in one's personal and professional learning development experiences
Growth through a cycle of reflection, discovery, purpose, and sustainability
Relevance connected to emerging and evolving trends, technology, research
Embodiment to personify the mindset of continuous improvement
CPSE's ability to deliver on these expectations will promulgate a culture steeped in continuous improvement and focused on outcomes.
The journey is all about the experience
There is an abundance of training opportunities in the fire service. However, education is something very different. Impactful education takes the learner on a journey. There are courses or programs that resonate and leave an indelible mark that fill a key personal or professional growth gap.  After such educational experiences, we are excited  to get back to our departments and apply the new knowledge and skill we gained.
At CPSE University, we focus on the experience and at the core lies the Learning Management System (LMS). By enrolling in CPSE University, via our LMS, the fire service community can explore and register for courses and programs, have access to a resource library, participate in monthly polls, meet our cadre of talented instructors, and intuitively develop learning activities based on selected interests within a personal user dashboard.  The LMS provides an effective, efficient, and flourishing learning environment into the future. CPSE has identified a series of learning priorities based on the accreditation categories and credentialing technical competencies. Over the next year, CPSE University will be built out further with numerous educational opportunities and content being added to the LMS.
Setting the stage through a central learning concept
Learning and development must be methodical.  It must follow a path from learning basic new information to having advanced knowledge and skill based on this information.  Setting the stage through a central learning concept guides learners in a direction of structured growth and development.  Bloom's Taxonomy is a hierarchical ordering of cognitive skills that helps instructors teach and students learn, and using this taxonomy as a foundation ensures education is an ongoing process.  The application of this central concept can be used to create assessments, plan lessons, evaluate complexity of assignments, develop courses and programs, and design curriculum maps.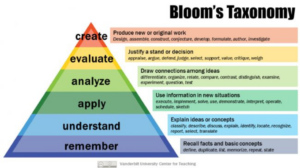 CPSE University will apply Bloom's Taxonomy through the development of Knowledge Advancement Pathways, or KAPs.  Each is an interwoven, connected network of courses and programs that allow a learner to choose a pathway that aligns their current knowledge, skills, and abilities with a personal or professional growth gap. Personalized learning in accreditation and credentialing will allow students to gain the most benefit from their engagement with CPSE University.
Leveraging trends and technology in education
There are many ways to deliver education, but relevance requires a strong value proposition with an equally strong competitive advantage.  Leveraging trends and technology in education, coupled with the aforementioned concepts, allows CPSE University to be on the forefront in providing education for the fire and emergency service.  Through the use of webinars, in-person courses, blended learning, distance learning, and microlearning, we will be able to effectively deliver education courses and programs that meet the needs of the learner, no matter where they may be in their learning journey. Through microlearning, bite-sized content focusing on a single learning objective taking no longer than five to ten minutes to learn, CPSE University hopes to address the time constraints we all face.

The CPSE University formula for educational success requires a compelling vision leading to the experience along a learning journey, coalesced around a central learning concept, delivered by leveraging trends and technology with the equitable outcome being purposeful growth and development.  Laying the groundwork in the beginning ensures a strong framework for continuous improvement and not only leading, but transforming, the fire and emergency service to excellence.
Getting connected
Stay tuned through email and social media (Twitter, Facebook and LinkedIn) for more information about CPSE University deliverables. If you are a current CPSE Portal user, your username and password will be the same for CPSE University. For those that are not yet connected to CPSE, we invite you to sign-up online at www.university.cpse.org. We look forward to connecting with you in person or online.