The Center for Public Safety Excellence (CPSE), an international technical organization committed to leading the fire and emergency service industry to excellence, today announced the publication of a white paper exploring the 21st Century Fire and Emergency Services. Developed in partnership with the International City/County Management Association (ICMA), the white paper identifies eight critical issues with associated initiatives and strategies to address these issues.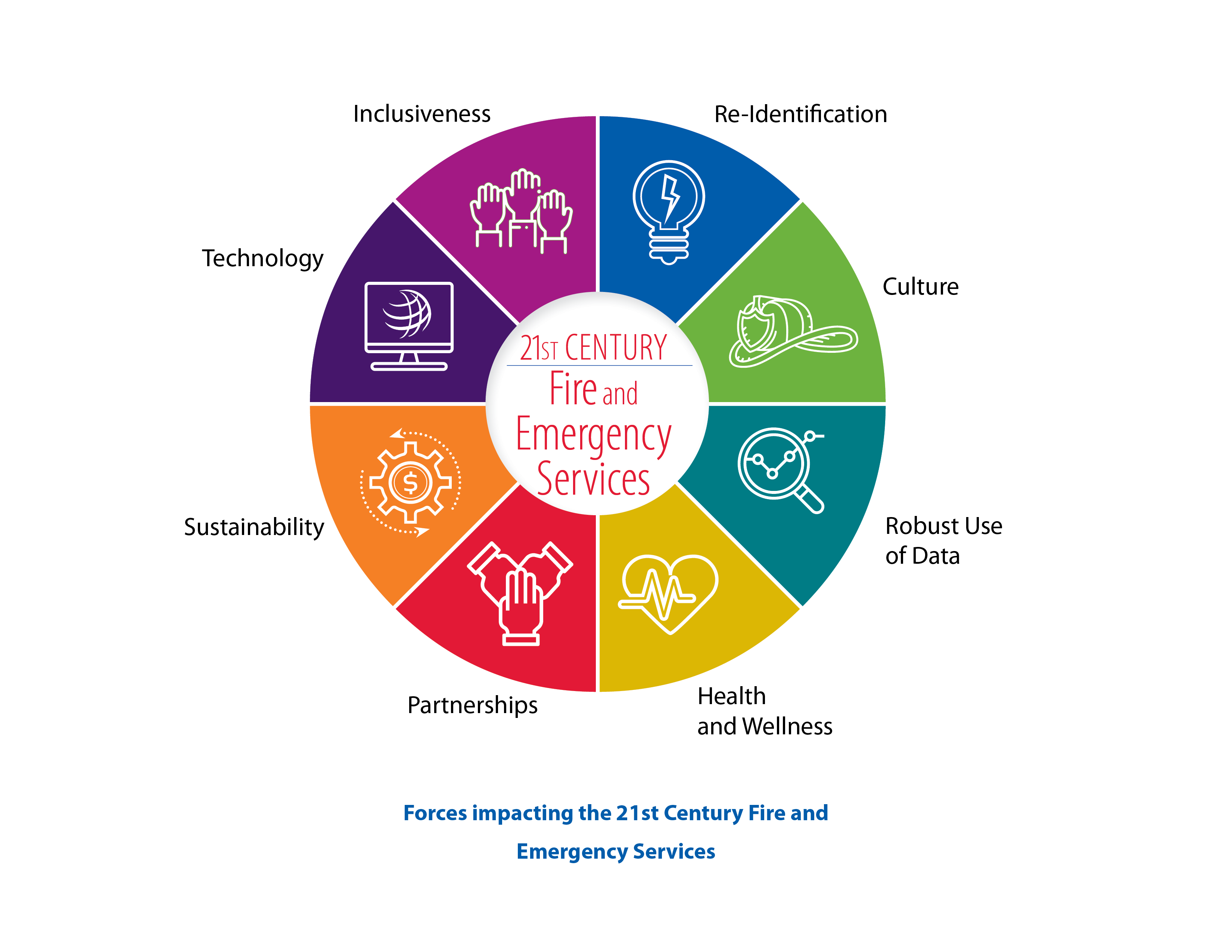 Speaking on behalf of CPSE Board of Directors, President Allan Cain, CFO, Public Safety Director Town of Cary, NC, shared "We are pleased to join ICMA on this timely and important white paper. During a global pandemic and the call for greater social justice, there has never been a more important period for the fire service to advance itself in the eyes of the communities it serves. This white paper identifies the critical issues, like data, sustainability, and inclusiveness, all of which are central to the success and safety of every resident and every community served by a fire department. We envision this paper to serve as a template for the continued evolution and improvement of the fire service and encourage its universal application."
In a time where communities are demanding more medical and social services, Mesa (AZ) Fire & Medical Department has reidentified itself through both a name change and staffing a behavioral health unit and community outreach division. Also, as conversations about diversity, equity, and inclusion become more prevalent, the white paper provides initiatives and strategies for greater inclusion and highlights the work of Hartford (CT) Fire Department in this area.
From his perspective as the City Manager of Cedar Rapids, Iowa, CPSE Board of Directors Vice President Jeff Pomeranz, shared, "it is critical that we look forward to address important community issues.  We often spend valuable time improving the efficiency and effectiveness of services, including the fire department. This white paper, an unprecedented collaboration of ICMA and CPSE, provides a much-needed roadmap for what the fire department of the future should look like." Pomeranz went on to describe the white paper as providing "useful guidance as we commit ourselves to the constant goal of building our cities for today, tomorrow, and most importantly the future."
A technical working group of CPSE and ICMA representatives collaborated over two years to develop this seminal work. Considering the societal, technological, economic, environmental, and political forces at play in local government, the subject matter experts illustrated how the shift of federal government away from responding to everyday needs has caused fire departments to become the "health and safety net for communities."
"Observing the sharing and learning that took place among the technical working group members and hearing from the local government and fire service community what they felt the future holds was an amazing opportunity" shared Preet Bassi, CAE, CPSE CEO. "CPSE appreciates the experience, insight, and dedication, the technical working group brought to the development of this white paper and the leadership of Randy Bruegman, CFO and Pat Martel, ICMA-CM in chairing this effort."
Webinars providing an overview of the white paper and other distribution methods are planned throughout 2020.