The Commission on Fire Accreditation International has appointed Fire Chief John Butler (CFO, CEMSO, CTO, FM) representing Fire Agencies Serving Populations More Than 250,000, and Administrator Jesse Lightle representing the International City/County Management Association, as its newest commissioners. The CPSE Board unanimously approved their appointments.
---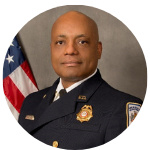 John Butler is fire chief for the Fairfax County (VA) Fire and Rescue Department, a CFAI accredited agency, a position he has held since 2018. Prior to this he was with the Howard County (MD) Department of Fire and Rescue Services where he rose through the ranks to fire chief.
Chief Butler holds a graduate degree from Johns Hopkins University and a number of certificates from national organizations. He is co-chair of the IAFC Diversity Executive Leadership Program, is a member of the National Fire Academy Board of Visitors and sits on the Northern Virginia Fire and Rescue Leadership Development Institute Advisory Board.
Chief Butler holds designations in CFO-2019, CEMSO-2020, CTO-2020, FM-2020.
---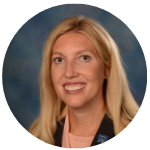 Jesse Lightle is the Washington Township (OH) administrator, a position she has held since 2008 when she was promoted from deputy administrator. Prior to this she was the assistant city manager for the City of Clayton. Ms. Lightle is chair of the Master of Public Administration Advisory Board at Wright State University and a member of the International City/County Managers Association where she served on the Board of Directors from 2006-2013 and was president from 2011-2012.
Ms. Lightle holds a bachelor's degree from Wright State University and a Master's in Urban Administration, also from Wright State where she was an adjunct professor in the WSU Master of Public Administration Program.