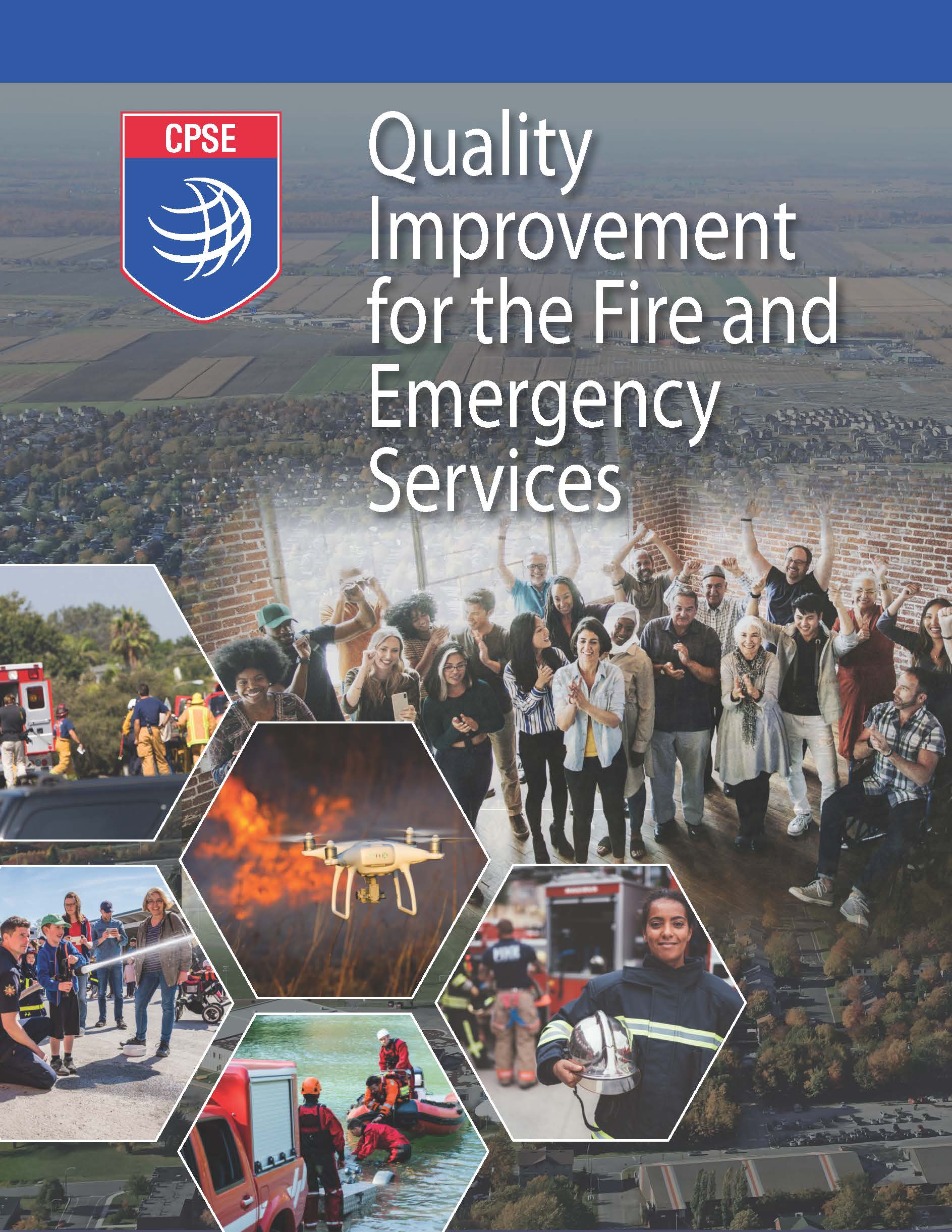 CPSE is pleased to announce the release of our new book – Quality Improvement for the Fire and Emergency Services. This broadly focused publication based on the 10th Edition of the Commission on Fire Accreditation International (CFAI) model provides a framework for departments looking to improve.
The book details the process for conducting a community risk assessment, developing standards of cover, establishing a community-driven strategic plan, and self-assessing all segments of the fire department.
While combining the prior 9th edition Fire and Emergency Services Self-Assessment Manual and 6th edition Community Risk Assessment: Standards of Cover, this book goes one step further. "It places the primary focus on the changing needs of communities," shared CPSE CEO Preet Bassi, CAE. "The changes may appear in new construction and changing occupancy types, a diversifying of community members, or even a shift in the types of service provided by departments."
The release of the publication is one of the final steps in rolling out the 10th Edition of the CFAI model. Model development began in Fall 2018 with broad stakeholder input and extensive subject matter expertise. Approved in Winter 2019, throughout this year CPSE has presented on the significant changes and updated model-related templates and guides. In addition to the rewrite of the publication, an update of the Quality Improvement Through Accreditation workshop is underway.
"CPSE believes in driving improvement together encouraging fire departments, labor, and authorities having jurisdiction to collaborate in meeting their community's unique public safety needs," said CPSE President Allan Cain, CFO. "The CFAI accreditation model and this new publication provide the framework to facilitate that collaboration."
Quality Improvement for the Fire and Emergency Services is available for purchase via the CPSE online store. The publication is provided to all Quality Improvement for the Fire and Emergency Services workshop registrants and new departments that become registered agencies.
Additional information about the development of the 10th Edition is available at cpse.org/cfai10. Join the conversation on Twitter using #CFAI10.