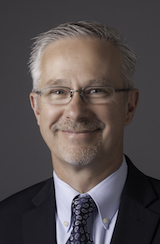 Darin Atteberry, ICMA-CM
City Manger
Fort Collins, CO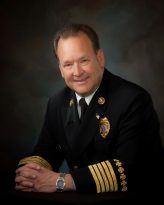 Tom DeMint, CFO
Fire Chief
Poudre Fire Authority, CO
By Darin Atteberry, ICMA-CM, City Manager, Fort Collins, Colorado and Tom DeMint, CFO, Fire Chief, Poudre Fire Authority, Colorado
In order to provide the best service to their communities, fire chiefs and city managers must work collaboratively in pursuit of community safety. A strong working relationship between the executives of each organization is foundational to creating a positive environment where both agencies can succeed in reaching their objectives and providing the public safety services the community expects and deserves.
As the leaders of two very high performing organizations, successful collaboration requires that we have a strong working relationship. Ours is a little different than in many communities – Fort Collins' fire protection is provided by Poudre Fire Authority (PFA), not a City fire department. While neither of us has direct supervisory authority over the other, our roles as CEOs of our respective organizations are deeply intertwined. The City Manager is the City's chief executive and is one of five board members for PFA; the Chief is PFA's chief executive and is a member of the City's executive team.

Regardless of organizational structure, however, a primary challenge in any community is that fire is just one business unit within the city. While the fire chief is responsible for a core public safety function, it is still part of the much larger community that includes everything from police and utilities to streets and economic health.
Our friendship over the years has grown from a shared passion for our grandchildren and a good plate of barbecue, but the key strength of our working relationship is anchored in a shared pursuit of excellence in our respective organizations.
PFA received accreditation from the Center for Public Safety Excellence's Commission on Fire Accreditation International (CFAI) in 2015 and the City of Fort Collins received the Malcolm Baldrige National Quality Award in 2017. These two programs are incredibly rigorous performance evaluation frameworks that have allowed both organizations to closely examine our operations, systems and processes in order to identify both strengths and areas for improvement.
Neither one of us believes consistently great results just happen organically through the hard work of competent staff. Simply believing that you're doing a good job isn't good enough – how do you know? What are you doing to ensure that you're continuously improving and achieving objectives, and who is measuring that for you? While a high performing team can certainly deliver great results, the odds are much better and outcomes more consistent when you use an evaluation framework like Baldrige or CFAI.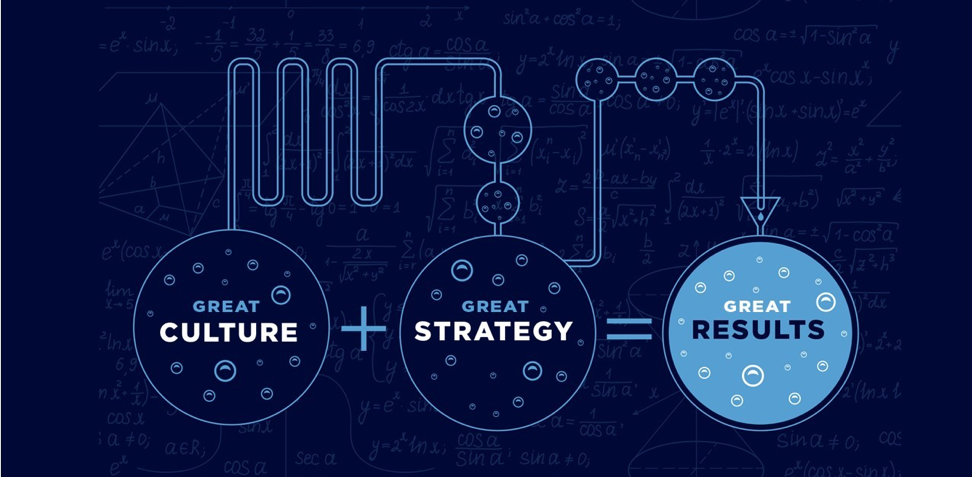 Our focus on improvement isn't about excellence for excellence's sake; it's in the service of our objective of being a safe community, and that is where the magic of our highly collaborative working relationship truly pays off.
One of the foremost responsibilities of local government is Community Risk Reduction, whether through fire protection and prevention, law enforcement, water quality, or timing traffic lights, just to name a few. The CFAI accreditation model considers all services (reactive and proactive) provided by the fire department as community risk reduction. There is not a service in a city organization that is not based in part on reducing risk to the community and creating a better place to live. And so, sometimes the role of a fire chief is to advocate for services outside of the fire department.
Because the PFA chief is part of the City's executive team, he is able to advise and collaborate for the good of the entire community. When resources are limited and hard choices must be made, there are times when that role is no longer about advocating for another firefighter, but rather for an additional patrol officer, or a traffic light at a particular intersection; for back-office support needs in IT, or equity initiatives that ensure every member of the community feels welcome and valued.
By taking a holistic view of public safety, we can leverage our positions of influence to both look after the interests of our own organizations, while also supporting the broader needs of the community.
This collaborative approach to Community Risk Reduction ultimately stems from the fact that we are part of the whole community, and that the whole community plays an important role in creating our shared future. Each person in Fort Collins has a voice and perspective that is vital to helping the community grow together and address community challenges head-on.
We also all have a role to play in grieving together. The work of public safety is sometimes incredibly sad and hard. Like so many communities, Fort Collins has been through devastating floods, wildfires and tragic accidents. When a child is struck by a vehicle or a neighborhood evacuated, the role of our public agencies is to provide safety and information, but also to share in the emotion. Our neighbors need to know that they are loved and supported in the hard times and that their community—and yes, even their government—cares deeply about them and mourns with them.
This is another example of the importance of open communication between the City and PFA executives. When something happens that could land on the front page of the paper, we need to share it with each other to keep both our elected officials and the community as a whole aware of the situation.
Keeping our board or City Council informed during these situations isn't just so they find out before the media; it's because they are part of this community, too, and the community looks to them during times of both joy and grieving. Local government is not removed from the pain in our residents' lives, and as community leaders they deserve to know when people are hurting and that they will have a role in holding hands with those who are impacted.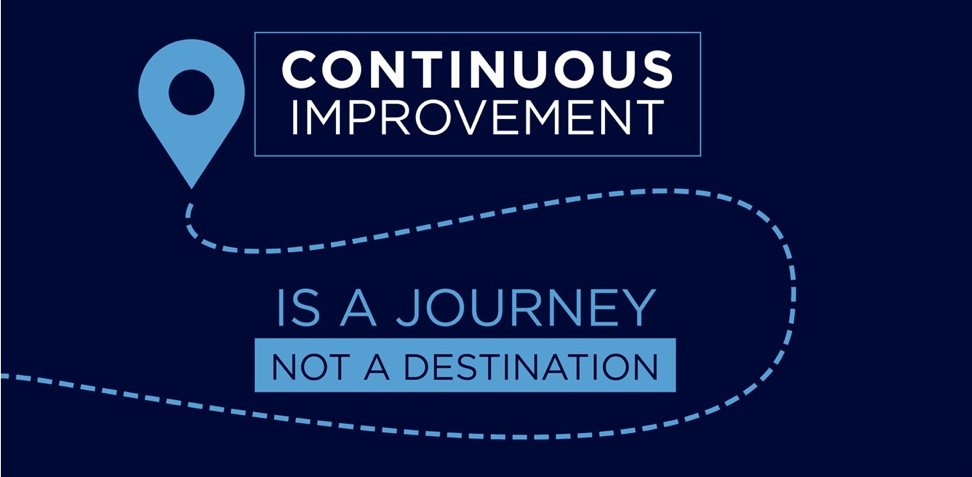 All of this reflects a commitment to excellence – to showing up in the very best ways that we can for the community, whether through our daily operations or in a time of crisis. Having spent our entire careers in the public sector, we both have a deep commitment to public service. We also both deeply believe that we can always get better at anything we do. It's not that we're never satisfied. Rather, it's that we believe that one can be proud of their accomplishments while still recognizing that as the community, organization, and best practices evolve, there is always room to do things a little differently, and a little better. Those beliefs are not mutually exclusive, and Fort Collins deserves a municipal government and fire authority that do not settle for average.
---
Darin Atteberry is the city manager of Fort Collins, Colorado, a position he has held since December 2004, where he was the assistant city manager for over eight years, and is a member of the CPSE Board of Directors. Fort Collins is protected by the Poudre Fire Authority, a CFAI-accredited agency.
Mr. Atteberry serves as vice chair of the Alliance for Innovation and in 2013 was named Entrepreneur of the Year by the Colorado State University College of Business. In 2016 he was elected as a Fellow with the National Academy of Public Administration. Recently, Mr. Atteberry received the Colorado Governor's Citizenship medal, recognizing him as a leader who serves the public with innovation, operational excellence and progressive vision. Prior to coming to Fort Collins, he worked with cities in California, Washington, and Georgia.
Mr. Atteberry attended Harvard University's Senior Executive Program in State and Local Government. He holds master's degrees in Civil Engineering and City Planning, both from Georgia Institute of Technology and a bachelor's in City and Regional Planning from California Polytechnic State University.
---
Tom DeMint is the Fire Chief of the Poudre Fire Authority (PFA) in Fort Collins Colorado. He has over 42 years of experience in fire and emergency services having served with the PFA for over 31 years and has been the Chief of the Authority for the past eight years. Poudre Fire Authority is accredited by the Commission for Fire Accreditation International and holds several other awards of distinction. Chief DeMint is the President of the Colorado State Fire Chiefs, the President of the Front Range Fire Consortium Authority, a member of the Partnership for Aging Friendly Communities (PAFC) Board of Directors, a member of the committee to build a Fort Collins community 911 Memorial and the Fort Collins Fire Museum Foundation. Chief DeMint holds a BS in Public Administration from Regis University in Denver, Colorado and is a credentialed Chief Fire Officer (CFO) ) through the Center for Public Safety Excellence's Commission on Professional Credentialing and a graduate of the National Fire Academy's Executive Fire Officer (EFO) Program.