Like so many other organizations, CPSE heard and responded to the call to transform in 2020. Digital transformation was the foundation upon which the small- and large-scale changes implemented at CPSE were built. While a Zoom account, a website, and a bit of hustle can help with digital transformation, there is definitely more to it.
CPSE relied on two theories in driving our digital transformation: types of transformation and steps of transformation. These theories existed long before the challenges of our current pandemic. Lockdowns and social distancing created the will for digital transformation allowing these theories to serve as the way. The results were an ambitious 2020 initiative titled Operation Pivot and the identification of a Robust Digital Strategy as one of the areas of focus in CPSE's 2021 Strategic Plan.
Four Types of Digital Transformation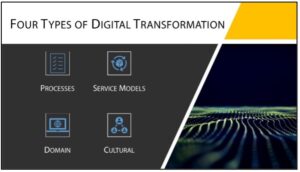 It is important to not view digital transformation too narrowly and understand that it is comprised of four types of transformation:
Processes
Service models
Domain
Cultural
Processes address how CPSE gets things done. The processes we implemented to allow agencies and officers to sign up, to track their progress, and how they are notified of a successful accreditation or credentialing outcome are just a few of the ways that we have been retooling our processes and employing more digital techniques.
Service models look at what CPSE provides. The types of products and services we deliver online look very different than their in-person counterparts. Not necessarily less – just different. CPSE has remained committed to delivering services that continue to meet and, hopefully, exceed expectations, but in a way that better suits a digital environment.
Domain encompasses software, infrastructure, and the architecture of systems. Whether you favor Zoom or Teams, these online meeting platforms alone could not drive a digital transformation. At CPSE, we implemented domain changes in file storage, payment processing, email communication, and online learning, just to name a few.
Culture is such an integral part of any organization; a digital transformation requires a corresponding cultural shift. Innovative organizations understand that their technology must match the quality of their services. Our goal is that CPSE not only tolerate or accept digital ways of interacting but champion it. Change management goes hand and glove with cultural change. We are committed to working with our agencies, officers, and volunteers to ensure we communicate early and often about any process, service model, or domain changes and work with those that may be struggling with the changes.

Five Steps to Digital Transformation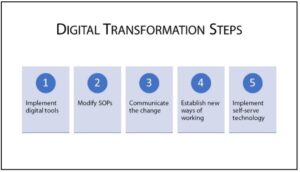 Once all four types of digital transformation were understood and addressed, it was time to work through the steps of transformation needed.
The first step was to implement the digital tools. The CPSE Board of Directors has been supportive of technology initiatives for many years, allowing us to procure the necessary tools. In 2020, they amped up that support.
Most organizations have bylaws or policies that guide how they meet and conduct business. Thankfully, CPSE's governing documents did not prohibit us from conducting business digitally. However, we did slightly modify procedures as part of our digital transformation, specifically those addressing extensions, document submittal dates, and registration procedures.
If you have visited the CPSE website over the last year you will have seen a big red banner on the front page that was intended to communicate the change to our operations. This general communication was coupled with specific communication to particular groups, so they were aware of the changes being made. Wherever possible, we worked to include how-to guides for the digital transformation.
Needing to establish new ways of working has been the most challenging step for CPSE. We enjoy the small group and one-on-one ways we interact with our agencies and officers. As we look to the future, we are committed to conducting operations in person when safe to do so. We also plan on making digital offerings available as a supplement to our in-person offerings, allowing for a greater number of agencies and officers to interact with us.
We are currently working on the final step to implement self-serve technology. Understanding that the CPSE headquarters is in the Eastern Time Zone, we naturally miss many of our agencies' and officers' working hours. Once this step is complete, individuals will be able to access more seamlessly content and records on the various CPSE platforms.
Operation Pivot
In April 2020, we launched Operation Pivot. This effort would see us review, modify, virtualize/hybridize almost every part of CPSE. Using design thinking to change processes and harnessing of technology to communicate allowed us to remain engaged with our agencies and officers throughout 2020. Within seven short months, we had worked collaboratively as a leadership, staff, contractor, and volunteer team to pivot seven of our key activities.
Virtualize our Quality Improvement Through Accreditation workshop
Convene the CPSE community for a series of virtual exchanges on COVID-19 topics
Develop, test, and implement protocols for virtual and hybrid accreditation site visits
Virtualize the CFAI hearings and simulcast them to YouTube
Build out the CPSE University Resource Library with free accreditation and credentialing videos and handouts
Design and launch registration for a live virtual Excellence Conference
Conduct virtual community meetings and instruction for our Technical Advisor Program (TAP) agencies
Next Steps
Building on the lessons learned of the types of and steps to digital transformation and the success of Operation Pivot, we have included a Robust Digital Strategy as one of the six areas of focus of our new Strategic Plan.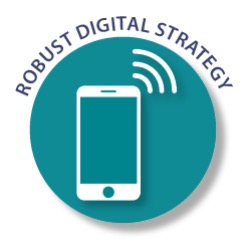 Our goal is use information technology (IT) innovatively rather than merely to achieve CPSE's organizational vision, mission, and other strategic area of focus. Throughout 2021, a number of IT enhancements, such as the launch of a virtual strategic planning academy, will be rolled out. To ensure that CPSE's IT meets the needs beyond 2021, we will be embarking on a thorough IT assessment engaging staff, commissioners, volunteers, agencies, and officers for feedback.
To achieve our mission of leading the fire and emergency service to excellence, we know we must strive for excellence in our own service delivery. Just as digital transformation was the foundation upon which Operation Pivot was built, an ongoing Robust Digital Strategy will be the foundation for CPSE to achieve our vision and mission.
Preet Bassi has been CPSE's chief executive officer since 2014 and oversees work across all program areas with a focus on the organization's strategic direction as set by the Board of Directors. Prior to CPSE, she was the Director of Finance and Administration for the International Accreditation Service and managed their Fire and Life Safety and Building Department Accreditation Programs. She has experience at both the local and state government levels, having worked for the City of Anaheim, California, and the California State Assembly.
Ms. Bassi holds a master's degree in Public Administration from the University of Southern California, and a bachelor's degree in Economics and Political Science from the University of California Davis. She is credentialed as a Certified Association Executive through the American Society of Association Executives. She was part of the inaugural cohort for the University of Pennsylvania's Executive Program in Social Innovation Design and has completed Cornell's Diversity and Inclusion eCertificate Program.