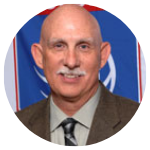 The Center for Public Safety Excellence (CPSE) mourns the loss of our former board member and dearest friend, S. Jeff Piechura, CFO. Chief Piechura passed away during a fatal aircraft accident while performing aerial reconnaissance and command and control for the Arizona Bureau of Land Management over the Cedar Basin Fire near Wikieup, Arizona, on July 10, 2021.
"Jeff will be remembered as a keen thinker committed to fire service excellence and as a warm and genuine person." shared Jeff Pomeranz, CPSE Board President. "Through his dedicated service on the board, CPSE became a better organization. Jeff pushed us as a board and the organization as a whole to deeply consider the impact of our work and reach for greater heights."
Chief Piechura served on the CPSE Board of Directors from 2011 to 2019. During that time, he also served as Vice President between 2015 and early 2017 and as Secretary/Treasurer in 2019.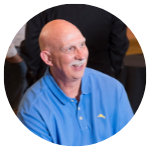 "Jeff truly cared for the people around him. Working for him, I felt supported and championed. He will be truly missed." reflected Preet Bassi, CPSE Chief Executive Officer. "Even after this service on the board, he remained committed to the vision and mission of CPSE. His expertise, guidance, and support were always just a phone call or email away."
Chief Piechura first became active with CPSE bringing the Northwest Fire District in Tucson, Arizona, successfully through the Commission on Fire Accreditation International process in 2007. From there, he began volunteering as a peer assessor sharing his insights and expertise with other fire departments looking to continuously improve through the accreditation process. These experiences made him an ideal candidate to join the CPSE Board in 2011.
Following his time as Fire Chief for Northwest Fire District, Chief Piechura served as Fire Chief in Stockton, California, assistant chief in Sedona, Arizona, and as a Senior Advisor to the City Manager in Tucson, Arizona. He was a 2015 inductee to the Arizona Fire Service Hall of Fame and was past president of the Arizona Fire Chiefs Association.
Chief Piechura is survived by his wife, Donna, and extended loving family. He will be remembered and remains respected by a global community of fire and emergency service colleagues.