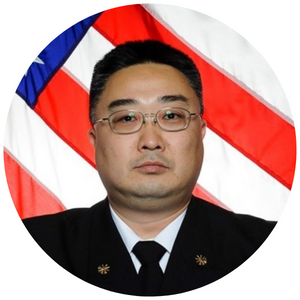 The CPSE Board of Directors has appointed Regional Fire Chief Gregg Moriguchi to the Commission on Fire Accreditation International (CFAI) representing the Department of Defense.
Chief Moriguchi is the Regional Fire Chief for the Federal Fire Department, Navy Region Hawaii, a CFAI accredited agency. He began his career in Fire/EMS in 1991 with the City & County of Honolulu, Emergency Services Department. In 2000, Chief Moriguchi joined the Federal Fire Department and served as Battalion Chief-EMS, District Chief-Operations, and Deputy Chief.
Chief Moriguchi holds a bachelor's degree in Business Administration-Finance and a master's degree in Executive Fire Service Leadership. He is also a graduate of the National Fire Academy's Executive Fire Officer Program.