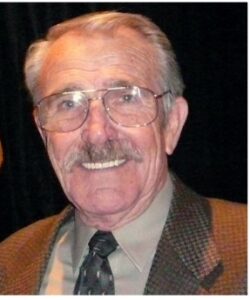 The Center for Public Safety Excellence (CPSE) mourns the loss of one of the pioneers of the accreditation model – Chief Martel Thompson. Martel passed away calmly on December 1, 2021, at his home in Henderson, Nevada. His first love was the fire service, it truly gave him his life's path. He served proudly with the City of Anaheim (CA) Fire Department and from July 1984 until his retirement in December 1991 was the Fire Chief with the City of Orange (CA) Fire Department.
Beginning in the late 1980s, Martel served on the Accreditation Task Force which helped develop the Commission on Fire Accreditation International (CFAI) Model. He served as a curriculum developer and instructor for the CFAI Basic Workshop. Mart spent countless hours volunteering his time as a team leader, mentor, and contributor to Fire and Emergency Service Self-Assessment Manual (FESSAM). In 2002, Martel was the recipient of the Ray Picard Award. He also served as Interim Executive Director for the CPSE.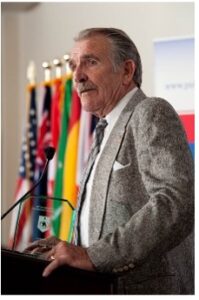 In 2010, Martel decided to retire from his time with CPSE and travel the country in his RV. We thank Martel for all his contributions to the accreditation process. He will be missed.
He loved and treasured his family and friends. He is survived by his wife Marcia, who also spent countless hours volunteering for CPSE, his daughter and son-in-law, two grand-daughters and their husbands and four wonderful great-grandchildren. He enjoyed teaching, traveling, reading, golfing, woodcarving, and a good drink.