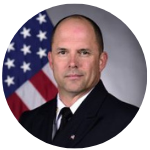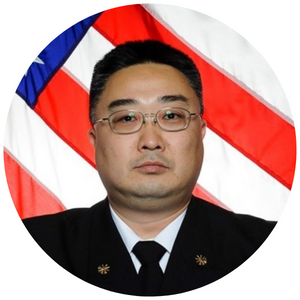 By Fire Chief Todd Canale, CFO and Fire Chief Gregg Moriguchi
Challenges with credentialing and accreditation vary among individuals and organizations respectively and are not necessarily specific to the Department of Defense (DOD).  Some are discouraged by the time and effort necessary to prepare documents and assemble packages, the cost, a perceived lack of benefit, or a combination of these and other factors. 
Credentialing, as described by Merriam-Webster, warrants credit or confidence, and that is exactly what the model and process developed by the Center for Public Safety Excellence's (CPSE) Commission on Professional Credentialing (CPC) does. The fire service is evolving from vocation to profession and its leaders must recognize and embrace the changes pervading the industry today. As industry leaders compete for diminishing resources in the current fiscally constrained environment, they require not only executive management skills and leadership prowess, but the credibility received from the rigor of the Credentialing process to remain effective and avert personal and organizational obsolescence.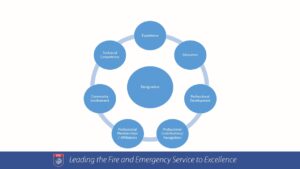 As the myriad of challenges continue to test the mettle of our chief officers, leaders in industry, community, and the military are looking for those "solutions-based" leaders that are only limited by their imagination and can embrace conceptual time horizons well beyond their tenure. CPSE's Credentialing process starts with "why" and asks individuals to not only take an introspective look, but to also consider those external influences impacting their organizations. Through a "whole person" or portfolio process that summarizes not only a point in time, but one's entire career, candidates are able to capitalize on continuous process improvement in their own careers and personal lives. As organizations continue to grow and change, it is imperative leaders take heed of the current evolution impacting the fire and emergency service.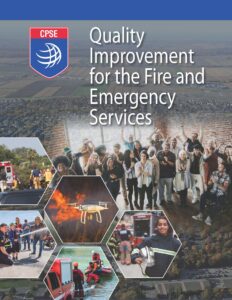 The same challenges facing credentialing also apply to an organization's accreditation, but at an organizational level.  Preparation leading to CPSE Accreditation requires a significant commitment of time and resources.  Some organizations are discouraged by the amount of work it takes to prepare a self-assessment manual, standards of cover, and related documents to earn accreditation. Due to tighter budgets, cost has become a significant consideration in deciding whether to pursue Accreditation.  As with credentialing, the "what's in it for me" test fails to impress upon an organization's leadership the need for action.  This is particularly true for some DOD organizations who regularly undergo inspections and assessments to determine compliance with policies and mission requirements.  Pursuing Accreditation can seem redundant. 
These challenges are just that – challenges to be met and overcome.  CPSE Credentialing and Accreditation yield benefits for the individual, the organization, the community, and the fire and emergency service.  Like any commitment to improvement, both require time and effort to achieve success and there is no getting around that.  Credentialing and Accreditation serve as validation of accomplishments and commitment to professional development and continuous improvement.  Credentialing serves as proof that an individual has the education and experience to serve their organization at the highest level of professionalism.  It brings credibility to their expertise and commitment to the fire service.  Likewise, Accreditation serves as validation of an organization's commitment to continuous improvement and serving their community at the highest level of professionalism.  For DOD departments, Accreditation is a comprehensive assessment that goes beyond the scope of inspections and mission compliance assessments.  The accreditation process is also likely to uncover opportunities for improvement that would otherwise not have been identified through other means.  Rather than view accreditation as redundant to mission compliance assessments, it should be viewed as complementary and contributory to a successful outcome.  After all, most elements from mission compliance assessments mirror Accreditation performance indicators.
Solutions to overcome these challenges will take a transformational shift in how leaders view and value the benefits of CPSE Credentialing and Accreditation. If leaders continue to pursue continuous improvement, the tangible benefits will become clear and both Credentialing and Accreditation will become more widely familiar, accepted, and sought after. For DOD agencies and officers that are ready to take the next step with CPSE, know that you are not alone. A dedicated group of your peers are available to provide their insight and support. CPSE provides educational materials on the value of Accreditation and Credentialing and how to get started on their CPSE University.
Visit the CPSE website to start your journey on Accreditation or Credentialing.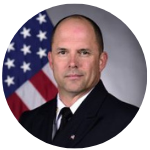 Todd Canale is the chief, fire emergency services, for the Davis-Monthan Air Force Base in Arizona, an accredited agency through the Commission on Fire Accreditation International (CFAI). In addition to overseeing all activities of the fire department, Chief Canale serves on the Commission on Professional Credentialing (CPC) and in the Air Force Reserve as a Liaison Officer providing Air Force oversight for the Southwest Region of the Civil Air Patrol and teaches both fire science and leadership courses at Pima Community College.
Chief Canale is a graduate of Arizona State University with a master's degree in Fire Service Administration, is currently a doctoral candidate in Organizational Leadership at Grand Canyon University and is a graduate of the National Fire Academy's Executive Fire Officer Program.
He earned his Chief Fire Officer designation in 2011.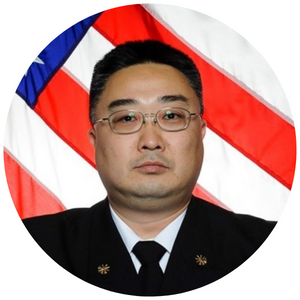 Gregg Moriguchi is the Regional Fire Chief for the Federal Fire Department, Navy Region Hawaii, a CFAI accredited agency. He began his career in Fire/EMS in 1991 with the City & County of Honolulu, Emergency Services Department. In 2000, Chief Moriguchi joined the Federal Fire Department and served as Battalion Chief-EMS, District Chief-Operations, and Deputy Chief. He currently serves as a commissioner on the Commission on Fire Accreditation International.
Chief Moriguchi holds a bachelor's degree in Business Administration-Finance and a master's degree in Executive Fire Service Leadership. He is also a graduate of the National Fire Academy's Executive Fire Officer Program