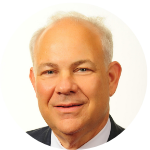 Jeff Pomeranz
CPSE Board of Directors President 
To look back on the year 2021, CPSE Corner sat down with CPSE Board of Directors President Jeff Pomeranz. In addition to his role at CPSE, Jeff is the City Manager for the City of Cedar Rapids, Iowa, and is the first city manager to be president of CPSE.
CPSE Corner: Did the Board of Directors see any membership changes in 2021?
Jeff Pomeranz: Yes, we have added several new members, Reggie Freeman, Terry Ford and Sara Jahnke. Each one brings new perspectives to the Board because of their backgrounds.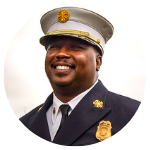 Reggie Freeman (CFO) is the Fire Chief in Oakland, California, where his department is currently working on accreditation. Before that, he was the fire chief in Hartford, Connecticut where his department was one of the few in the Northeast that was not only CFAI-accredited, but also had an ISO 1 rating. An avid supporter of accreditation, he served on CPC for many years and as chair from 2016-2019.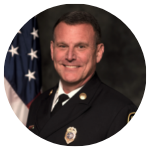 Terry Ford (CFO) is the Fire Chief at Tinker Air Force Base in Oklahoma (a CFAI-accredited department) and has a long career in the DOD (Department of Defense) fire service at bases around the world as well as Superintendent of the DOD Fire Academy. Prior to joining the board, he was a CFAI Commissioner.
Dr. Sara Jahnke is the Director and Senior Scientist with the Center for Fire, Rescue and EMS Health Research within NDRI-USA.  Her work has focused on a range of health concerns including the health of women firefighters, behavioral health, risk of injury, cancer, cardiovascular risk factors, and substance use 
You can see that their range of experience and knowledge is going to allow them to make quite a contribution to the governance of CPSE.
CPSE Corner: What progress did CPSE make on its Strategic Plan in 2021? (click here for more information on the Strategic Plan)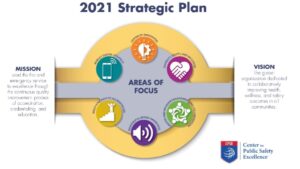 Pomeranz: The Strategic Plan is an important document that will guide CPSE's future. The Board has spent many hours working on and refining the plan. One of the most important aspects was that each board member spearheaded one of the six areas of focus and worked closely with the CPSE staff. The Board is very engaged and taking a significant role in its execution. It's much more than a plan on a piece of paper, it's a plan that is becoming the focus of our work at CPSE.
We're using the talents of a wide range of people involved in CPSE – the CFAI and CPC commissioners, contractors, peer assessors, peer reviewers, consortium coordinators – essentially, individuals involved in CPSE at every level. They formed action teams made up of these individuals. Based on their input and research done by them, we formed a series of reinvestment initiatives for 2022 that were approved by the Board during their annual meeting in December 2021. Throughout 2022, staff will be working on almost 30 projects and tasks that address education, content, communication and outreach, technology, and people initiatives.
The Strategic Plan is important to not only help chart the future of CPSE, but it is also important for us to set the example for what we advocate departments do. In other words, we need to walk the walk.
CPSE Corner: CPSE is celebrating its 25th Anniversary, what is your vision for the future?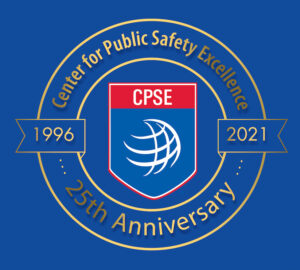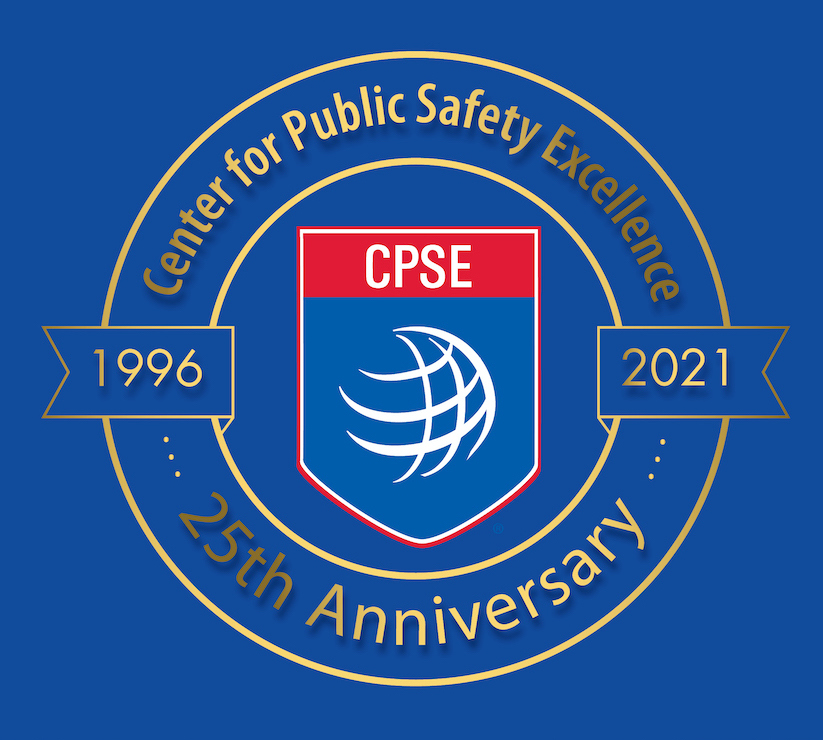 Pomeranz: Twenty-five years might sound like a long time, but in many ways, it is a short period of time for an organization. It is amazing how far we have come in that period –  our growth from CPSE's beginning, the training we now do, and the number of accredited departments and credentialed officers. It's certainly impressive and something to be proud of.
What really made this possible are all the people who have been involved over the past 25 years, from those who had the concept in the first place to where we are today with all of the volunteers, the Commissioners, the Board, and the staff. There are thousands of individuals who believed in the idea of continuous improvement, and I'm in awe of what has been accomplished in this time.
I want to acknowledge those who came together in the very beginning. I was watching the interviews that we did with them and it is unbelievable how much everyone put into the idea.
Going forward, I think we need to strengthen internally, innovate, continue to be committed to our agencies and officers, and improve who we are as an organization. We need to practice continuous improvement as we collaborate with the entire fire service and look for better ways of operating as times change. We have this incredible foundation to build upon as the world around us changes, like what we saw in 2021 with COVID.
CPSE Corner: What about CPSE's volunteers and staff?
Pomeranz: As I was saying earlier, we are fortunate to have hundreds of volunteers who help us to get the job done. It just wouldn't happen without them. Peer assessors, peer reviewers, the commissioners, and the Board, are all so vital. We operate in a very lean fashion, which is made possible by the dedication of the volunteers. We are fortunate to have the talented staff that we do. They are all top notch and care deeply about improving and supporting the fire service. We, as a Board, work hard to provide the strategy and direction, but it couldn't be done without the day-to-day work of the CPSE staff.
CPSE Corner: Do you have any closing thoughts?
Pomeranz: We are looking forward to the upcoming Excellence Conference in March 2022. The last one we had in 2021 we had to do virtually, just like everyone else, and we did have record-breaking attendance. We want to get back to being in-person where we can see everyone again, network, and have the opportunity to have those hallway conversations that are always important.
Like many organizations, 2021 really tested us by moving between virtual and live environments with meetings, training, and site assessments. We came through it stronger and wiser as we learned how to successfully work in the virtual world and leverage that potential for the future in areas such as CPSE University and our TAP program (Technical Advisor Program).
As a city manager, I've been able to bring the concept of accreditation to my peers. I'm the first city manager to serve as President, and I'm certain I will not be the last. This really allows me to bring a different perspective not only to the organization but also to other city managers. I talk with them about accreditation all the time, and within my own city (Cedar Rapids), not only is the Fire Department accredited, but the Police and Parks and Recreation Departments are accredited as well. Our Public Works Department is also working on theirs right now. It is growing throughout the city, and the CPSE accreditation model is truly the gold standard.
Recently, I presented with Reggie Freeman and Sara Jahnke as part of the 2021 ICMA Conference on "COVID – What Lies Ahead for the Fire Service." We're all dealing with the impact of COVID, both day-to-day and long term. This was a good opportunity to provide a wider perspective on operational readiness, management practices, and executive practices to other city managers.
We have strong Board members with diverse areas of expertise, and I'm pleased about the new Board members coming on. Their skills and knowledge will be a great addition to the Board. The Board is committed to governance excellence and truly embodying CPSE's core values of Continuous Improvement, Progressive Leadership, and Outcomes.
CPSE Corner: Thank you for your time!