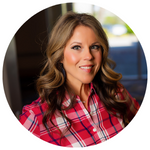 The CPSE appoints Ashley McDonald to the Commission on Professional Credentialing as the representative for Public Information Officers.
Ashley McDonald is the Public Relations/Communications Manager for the North America Fleet Division of FLEETCOR Technologies in Brentwood, Tennessee. Prior to transitioning to the private sector, she served as public information officer for Murfreesboro Fire Rescue and Rutherford County Fire Rescue Departments (Tennessee) for ten years collectively. She now works in a volunteer capacity as public information officer for both the Tennessee Fire Chiefs Association Mutual Aid Section and the Tennessee Firemen's Association.
McDonald is currently the only FEMA Emergency Management Institute's Master PIO program graduate in the state of Tennessee. Her capstone paper entitled, "The emerging role of the PIO as a family liaison" resides in the National Emergency Training Center Library on campus. She completed the FBI-LEEDA Master PIO program in January 2020.
McDonald is a past president of the National Information Officers Association. During her time as president, McDonald led the charge to develop a professional designation and credentialing process for public information officers.
McDonald holds a B.S. degree in Public Relations from Middle Tennessee State University. She earned her Public Information Officer (PIO) designation in 2022.