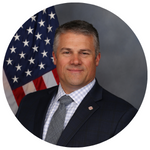 Chief Derek Bergston
CFO, CEMSO, CTO, PIO
Poudre Fire Authority
Derek Bergsten is the chief of Poudre Fire Authority in Fort Collins, Colorado, an accredited agency through the Commission on Fire Accreditation International (CFAI). Prior to joining Poudre, Chief Bergsten spent over 25 years with the Rockford Fire Department, Illinois.  He was hired as a firefighter/EMT by the Rockford Fire Department in 1994 and rose through the ranks where he was chief for 13 years and retired in May of 2021. Chief Bergsten has a strong history of prioritizing, innovation, collaboration, and diversity. He was named the 2020 Illinois Fire Chief of the Year by the Illinois Fire Chief Association.
Chief Bergsten holds an associate degree in Science and Fire Science from Rock Valley College, a bachelor's degree in Business and Organizational Development from Western Illinois University and a Master of Public Administration from Northern Illinois University. He is a graduate of the Executive Leaders Program at Naval Postgraduate School's Center for Homeland Defense and Security. Derek serves on many national, regional, and local boards and committees and supports building strong relationships within the community to create collaboration.
He earned his Chief Fire Officer designation in 2011, Chief EMS Officer in 2012, Chief Training Officer in 2016, and Public Information Officer in 2022.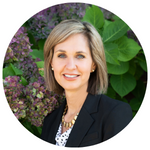 Melissa Stevenson Diaz
City Manager
City of Redwood City
With over 30 years of professional local government management experience, Melissa has served as City Manager in City of Redwood City since 2015. She is passionate about public service and building organizations and communities where every person can thrive. As City Manager, she directs the work of City staff to provide effective public services and ensure fulfillment of the City Council's policy priorities.
Prior to joining Redwood City, Melissa was the Assistant City Manager for the Cities of Mountain View and Fremont.  She has substantial background in budgeting and financial management, and led strategic initiatives, continuous improvement efforts, and human resources and organizational development. Additional experience includes managing the functions of housing and redevelopment, information technology, and city communications, as well as coordinating the development of City-owned property. She also worked for the City of Morgan Hill in a variety of capacities including Assistant to the City Manager and Acting Human Resources Manager. 
Melissa received her bachelor's degree in History from Mills College, and her Master's in Public Administration from San Jose State University. She is a Credentialed Manager through the International City/County Management Association (ICMA) and an active coach and leader in public sector talent development.
Chief Alec Oughton, CFO
Henrico County Division of Fire
Alec Oughton is the fire chief for the Henrico County (Virginia) Division of Fire, a CFAI- accredited agency. He joined the department in 1999 and has risen through all ranks, including serving as Deputy Chief of Operations before being selected as Chief in early 2019. Alec is an at-large Vice President of the Virginia Fire Chiefs Association (VFCA) and a past president of the Central Virginia Fire Chiefs Association. He also served as a peer assessor for CFAI and a peer reviewer for the Commission on Professional Credentialing (CPC).
Chief Oughton holds a master's degree in Public Administration and a bachelor's degree in Multidisciplinary Studies (business and health science) from Liberty University. He graduated from the National Fire Academy's Executive Fire Officer (EFO) Program in 2019 and received his Chief Fire Officer (CFO) designation in 2021.