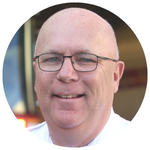 Jim White, CFO, has joined the Center for Public Safety Excellence as the Program Manager for the Commission on Fire Accreditation International (CFAI).
Jim recently served as the Director of the Fire Rescue Institute for the Valencia College School of Public Safety in Florida. Prior to that role he enjoyed a 26-year career with the Winter Park Fire Rescue Department in Winter Park, Florida, serving as Fire Chief from 2002 to 2018.
Jim's fire service career began in 1980 in Arlington, Virginia, as a volunteer firefighter and then as a career firefighter in Myrtle Beach, South Carolina, before moving to Florida.
His involvement with CFAI began in 1997 when he began to serve as a peer assessor, going on to serve as CFAI team leader and mentor, CPSE University instructor, and member of many CPSE task groups. Jim has continued throughout his career to contribute to CPSE in many ways and was recognized in 2015 with the Ronny Jack Coleman Leadership Legacy Award for his support of the Commission for Professional Credentialing (CPC) credentialing process within his agency.
Jim is designated as a Chief Fire Officer (CFO) and holds a bachelor's degree in Public Administration from Flagler College. He is a graduate of the National Fire Academy's Executive Fire Officer Program where he also serves as an on-campus instructor and a subject matter expert in the Risk Assessment and Standards of Cover course.
Congratulations and welcome aboard!