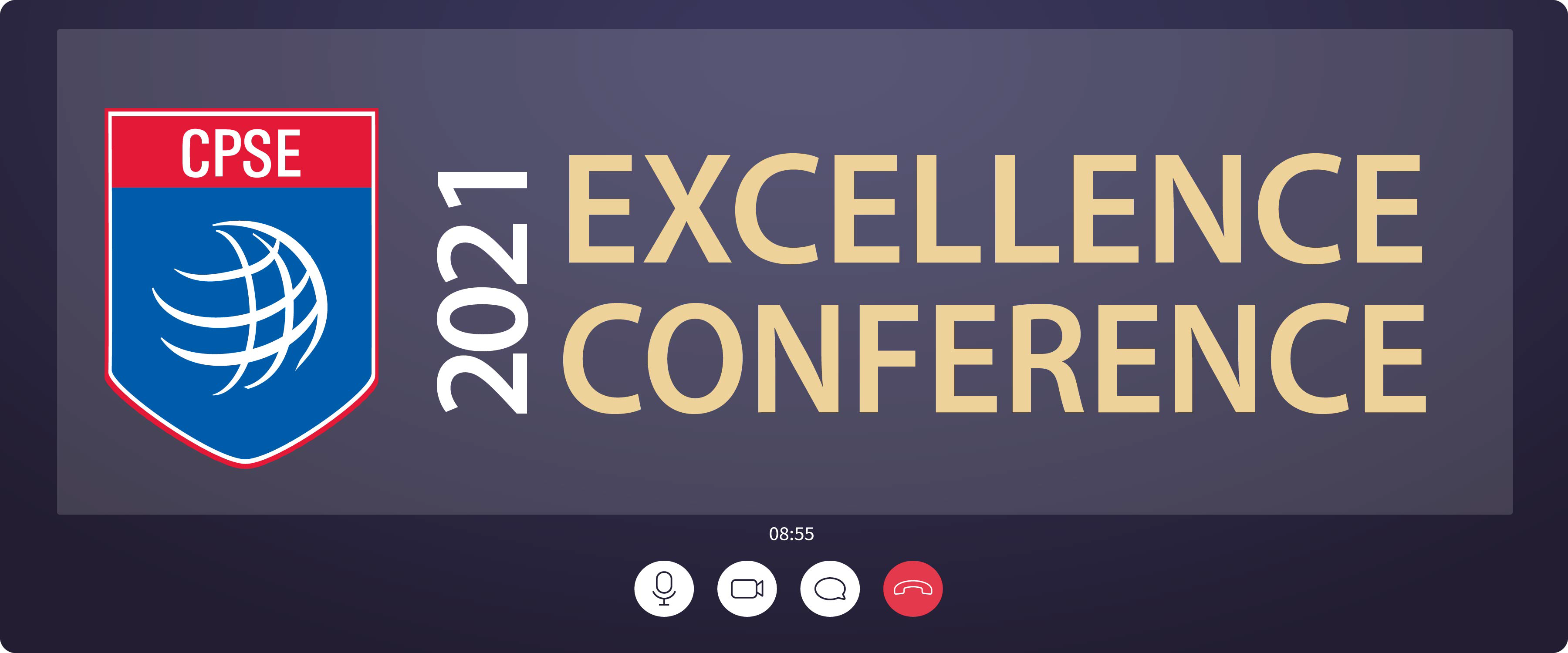 NOTE: The schedule is subject to change and any changes will be shown in the Conference Portal. Attendees will be sent instructions on accessing the Portal prior to the Conference.
2021 Excellence Conference Keynote Speaker
Gordon Graham
"Making Excellence the Norm and not the Deviation"
Mr. Graham has taken his 33-year background as a street cop, supervisor and manager and coupled it with his formal education as a risk manager and his education and experiences as an attorney and is the Co-Founder of Lexipol – a company designed to standardize policies, procedures, and training within fire departments around America. Gordon is the co-founder and co-owner of the popular website www.firefighterclosecalls.com and helped the IAFC develop their version of the same concept, the Firefighter Near Miss program.
0-to-Accreditation. A First Time Accreditation Managers Journey
For new or up-and-coming accreditation managers. This session will focus on understanding the scope of duties as an accreditation manager and how to mentally prepare for the challenges you will face.
21st Century Fire and Emergency Services White Paper Intro
During this session CPSE will share details about the development and the eight critical issues identified in the 21st Century Fire and Emergency Services white paper.
21st Century White Paper Issue A: Overview and Case Study – Re-Identification
This session looks at the case study from Mesa Fire & Medical Department and how they addressed critical issue A – Re-Identification.
21st Century White Paper Issue B: Overview and Case Study – Culture
This session looks at critical issue B – Culture, and how culture will play a significant part in an organization's ability to sustain through periods of rapid change.
21st Century White Paper Issue C: Overview and Case Study – Robust Use of Data
This session looks at critical issue C – Robust Use of Data, and how to use data effectively to manage daily operations and make decisions based on an agency's desired outcomes.
21st Century White Paper Issue D: Overview and Case Study – Health and Wellness
This session looks at the case study from Broward Sheriff Fire Rescue and Emergency Services Department and how they addressed critical issue D – Health and Wellness.
21st Century White Paper Issue E: Overview and Case Study – Partnerships
This session looks at the case study from Rockford Fire Department and how they addressed critical issue E – Partnerships.
21st Century White Paper Issue F: Overview and Cast Study – Sustainability
This session looks at the case study from South Metro Fire Rescue and how they addressed critical issue F – Sustainability.
21st Century White Paper Issue G: Overview and Case Study – Technology
This session looks at the case study from the City of Lenexa Fire Department and how they addressed critical issue G – Technology.
21st Century White Paper Issue H: Overview and Case Study – Inclusiveness
This session looks at the case study from Hartford Fire Department and how they addressed critical issue H – Inclusiveness.
The Axes Excellence system at the UAE Fire Stations
This session studies the change which occurred at the UAE fire Station by adding the indicators and the key performance to all the fire stations processes and rules.
Building Trust Through Communications
Effective fire department leaders realize that communication equals trust. Without clear communication, you have poor teamwork or co-operation within your department, and you become isolated from your community and customers. Bestselling authors have copy editors and presidents have speechwriters (or tweet writers). Yet Fire Officers and Chiefs are trying to survive the New-Media Age with a computer that's missing the comma key and a mental dictionary full of FSAs (fire service acronyms). In under 60 minutes you will learn modern communication best-practices delivered in a high-energy, no-nonsense format. Your take-away, and your new mantra, will be, "Communication = Trust."
Business Intelligence
Representatives from Virginia Beach Fire Department will share the importance of adding Business Intelligence to their strategic goals.
Chronicles of Real World Accreditation Managers (Panel w/moderator)
Moderated panel discussion with accreditation managers from different regions/organization types and sizes/positions.
Combining and Consolidating: When Merging Fire Departments is Appropriate
Are your fire or emergency medical resources stretched thin, or is the delivery of fire and emergency medical services in your respective area fragmented and inefficient? This session provides an in-depth explanation based on experience in leading a fire department merger process regarding the successful use of data, shared services studies, messaging, communication, and the importance of involving key stakeholders.
Community Outreach
Learn how Arizona Fire and Medical Authority's (AFMA) approach to utilizing the Volunteer Fire Corps has created opportunities for community members to contribute to the mission of AFMA and also connect the unique demographics of its community in a meaningful partnership to improve core service delivery and to enhance community engagement.
Community Risk Assessment – An Expedition
High level overview of 2A focusing on need to truly understand uniqueness of each community and high-level overview of 2B focusing no how to rate risks and thereby identify priorities.
CRR – Don't Believe the Hype 2.0
Do you still think Community Risk Reduction is about fire inspections, coloring books, and red plastic hats? Actually, CRR is a mindset that will transform a department to be a community-centric, data-driven, and strategically-minded organization focused on outcomes.
The Final Frontier – The Site Visit and Commission Hearing (Panel w/moderator)
Brief overview of CFAI Hearing (e.g. report review, Q&A) with moderated panel discussion and Q&A with current Commissioners.
Fire Prevention
Learn how Thornton Fire Department has structured its fire prevention to inlcude the use of fire protection engineers.
Give the People What They Want – Community-Driven Strategic Planning
Guidance on CFAI-model compliant strategic planning focusing on community input and SMART goals.
Heart Safe
Representatives from Fargo Fire Department will share details regarding their Automated External Defibrillator (AED) program – Heart Safe Fargo. This program is focused on increasing access to, and training for AEDs in local businesses.
Hooah! How DoD Fire & Emergency Services are Driving Real Change with Data Excellence
Join chief officers from the U.S. Army and the USMC as they share how effective data management has led to positive change in their organizations. Is your agency facing pressure to "do more with less?" Camp Pendleton and Fort Bragg have met this challenge head-on by making data management an organizational priority. Both agencies have realized significantly improved outcomes in their 9-1-1 responses, community risk reduction and personnel training. Their experience with data management will provide participants of this engaging session with real-world lessons for any department, civilian or federal, seeking to improve outcomes, streamline operations, justify budgets and tell their story to stakeholders.
How The Accreditation Process Formed the Foundation for Covid-19 Continuity of Operations Plans
This session will demonstrate how the Charlotte Fire Department utilized service level objectives developed through the accreditation process to establish a continuity plan during the Covid-19 pandemic.
Implementing Strategic Plans
A mixed methods case study analysis surrounding the implementation of strategic plans within two accredited fire departments will be discussed, highlighting key differences in their respective frameworks and employee perceptions. This session is designed to introduce participants to a huddle system in order to drive continuous improvement within an organization.
Integrating the accreditation mindset into your department's operations and decision making processes through the use of OTS data monitoring software
"Plan the work, work the plan", "Accreditation is a process, not a project" – we've all said it but how many of us are actually doing it? Learn how the Montgomery County Fire Rescue Services has used the tools of the accreditation model (CRA/SOC and annual appraisals) to integrate with its own strategic planning and operational evaluation processes. The presenters will also discuss how the use of off the shelf data surveillance and visualization products have enhanced their ability to evaluate effectiveness and efficiency, and to plan and measure the effects of disruptive events such as the COVID-19 pandemic.
Numbers Don't Lie – Data Collection 101
High level overview of easily obtainable data and deeper dive into where/how to find more difficult data.
Randy R. Bruegman Agency Innovation Award Winner
Hear from the 2021 Randy R. Bruegman Agency Innovation Award recipient, as they share details about their program.
Researching – Use Universities
Fire departments often overlook a valuable resource in its communities in solving longstanding and emerging issues. Researching issues from firefighter nutrition to apparatus placement require resources that are often unavailable in-house. Partnering with institutes of higher learning may seem unconventional in the fire service, but such relationships generate mutual benefits. This presentation discusses the need for fire-service based research, the overlapping mission with higher education institutions, and examples of successful joint projects.
Showing the Economic Value of your Department
What was your annual budget last year? General Fund contribution? Salary/Benefit expenditures? The costs to run a fire department can be calculated on budget calculations and accounting spreadsheets. But what about the economic value of your fire department? Communicating the value of your Fire Department to both internal and external stakeholders has become mission-critical as communities determine budget allocations and acceptable level of risk.
Standards of Cover – A Commitment
High level overview of 2C and 2D focusing on current response and how to improve it by providing quality examples of baseline and benchmark performance statements.
Tell Your Story – Writing for Accreditation
Primer on template with large focus on appraisal including tips for good technical writing.
Using the Credentialing Process for Promotional Opportunities
Professional development for your personnel is something that should be embraced by all agencies both big and small. This session will discuss how to adopted the CPC Credentialing as the professional development framework in compliance with PI 8A.5.
What You Think You Know vs What You Can Prove
This session will provide a look into how process mapping is used to make evidence based decisions and enhance procedure, policy, and timelines. Case studies from the Los Alamos Fire Department's accreditation process will be used to illustrate how internal checks and balances are used to reveal performance gaps.