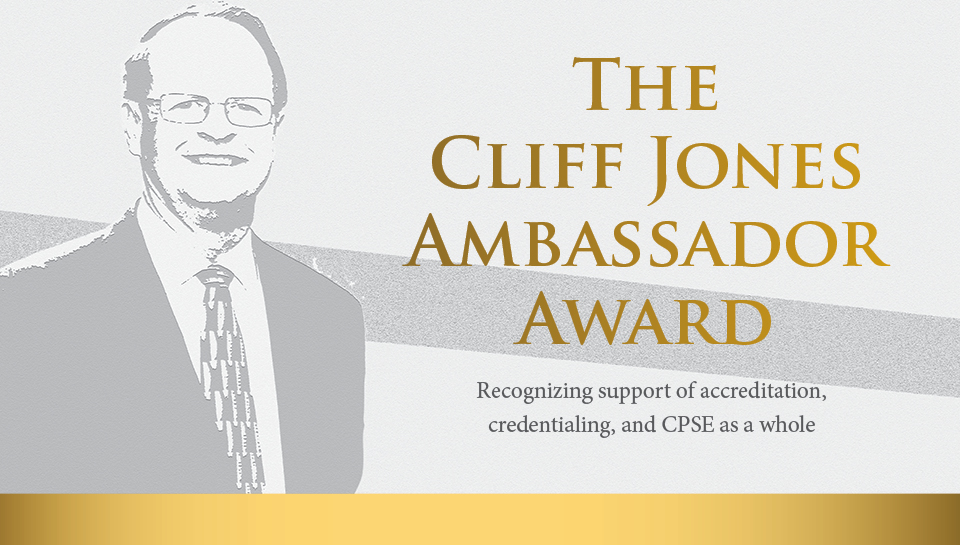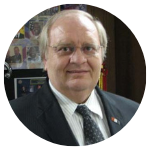 The 2021 ambassador and first recipient of the Cliff Jones Ambassador Award is Ricky N. Brockman, CFO, retired, Navy Fire and Emergency Services, Washington, DC.
Mr. Brockman has been "the" person to coordinate and champion accreditation and credentialing for all the Department of Defense (DoD). His efforts have ensured funding for all DoD agencies each year to support their quests for accredited status, training, and site visits. Mr. Brockman continually encouraged component fire chiefs to engage in the process of accreditation and credentialing. Over the past 10 years DoD accredited agencies and credentialed fire officers have grown over 300% each. Today there are 67 accredited agencies, another 51 in the process, and over 175 credentialed fire officers. Mr. Brockman also walks the talk in that he himself has been a Chief Fire Officer (CFO) Designee since 2010. Finally, he advocated and succeeded in seating permanent Department of Defense representatives on the Commission for Professional Credentialing (CPC) and Commission for Fire Accreditation International (CFAI). 
Congratulations Mr. Brockman!
The CPSE Cliff Jones Ambassador Award recognizes an individual who goes above and beyond in their support of accreditation, credentialing, and CPSE as a whole. The CPSE staff makes their selection based on their interactions and observations over the prior year. 
Learn about other CPSE awards or contact CPSE if you have any questions.
2020
David Pennington, CFO
2019
Mike Pritchard, CFO and Carey Waddell, CFO, CTO, FM
2018
Brian Goss, CFO
2017
Josh Waldo, CFO, CTO, FM
2016
No award given
2015
Jerry Nulliner, CFO
2014
Neil Rosenberger, CFO, FM
2013
Todd LeDuc, CFO
2012
Ryan Roberts, CFO, CTO and
Ronny J. Coleman, CFO Emeritus
2011
Bill Killen, CFO
2010
Gary Curmode, CFO, CEMSO
Learn about other CPSE awards or contact CPSE if you have any questions.