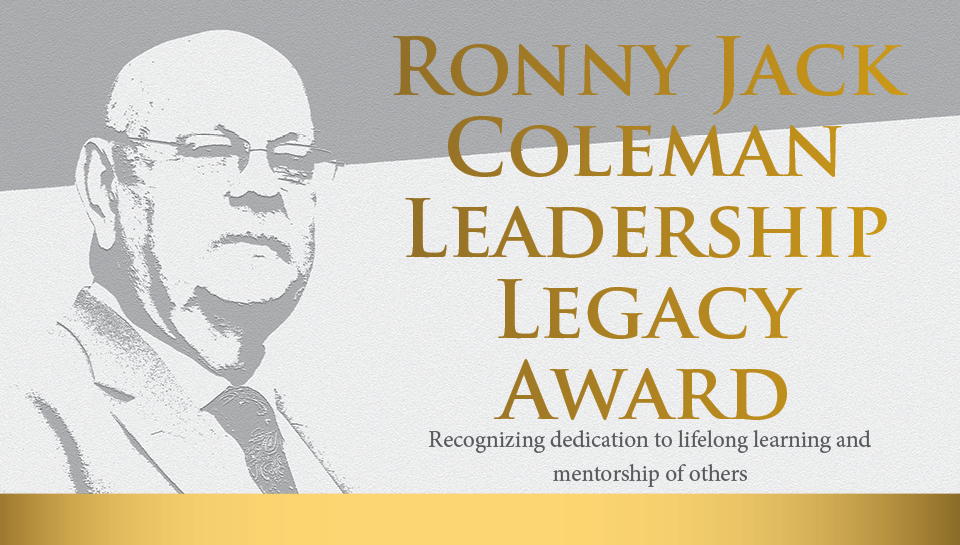 Deputy Chief Jeff Lucas is this year's recipient of the Ronny Jack Coleman Leadership Legacy Award. As a Deputy Chief with Fort Lauderdale (FL) Fire-Rescue, a CFAI Accredited agency, he has served as a mentor for a number of his officers within the department who are seeking both credentialing through CPSE and certifications within Florida. He has given his time to help them prepare and review their applications on their paths to designation and has encouraged a process of self-assessment to bring out the qualities of achievements in others. He has included the costs of designation and redesignation in his department's budget to demonstrate the importance of this process and the commitment the department has to the development of its personnel.
Outside of Fort Lauderdale Fire-Rescue, he has served as a champion for professional development. Within Broward County he has advocated for not only CPSE designations but also developed a path for personnel to achieve county certification as well. Throughout the county he provides mentoring for personnel seeking CPSE designation, just as he does within his own department. He serves as a Peer Reviewer for the Commission on Professional Credentialing, reviewing applications for both Chief Fire Officer and Fire Marshal. He is also a Peer Assessor for the Commission on Fire Accreditation International (CFAI) and served as a subject matter expert for the update of the 10th Edition of the Fire and Emergency Service Self-Assessment Manual.
Chief Lucas embodies the spirit of the Ronny Jack Coleman Leadership Legacy Award and we are proud to honor him as this year's recipient. Congratulations, Chief!
This annual award recognizes an individual who holds a designation through the Commission on Professional Credentialing (CPC) and has exhibited superior leadership and actions that have elevated the Fire and Emergency Service profession through mentoring, teaching, advocating, and sharing outstanding contributions.
Previous Recipients
| | |
| --- | --- |
| 2021 – Norris Croom, CFO, CEMSO | 2015 – James White, CFO |
| 2020 – Stephen C. Prziborowski, CFO, CTO | 2014 – Stephan Cox, CFO, CTO, CEMSO, FM |
| 2019 – Derrick S. Clouston, CFO | 2013 – Richard Marinucci, CFO |
| 2018 – Rudy Ruiz, CFO | 2012 – Richard Mason, CFO |
| 2017 – Steven Locke, CFO | 2011 – James M. Stallings |
| 2016 – No Award | 2010 – Ronny Jack Coleman, CFO and Marc Revere, CFO |