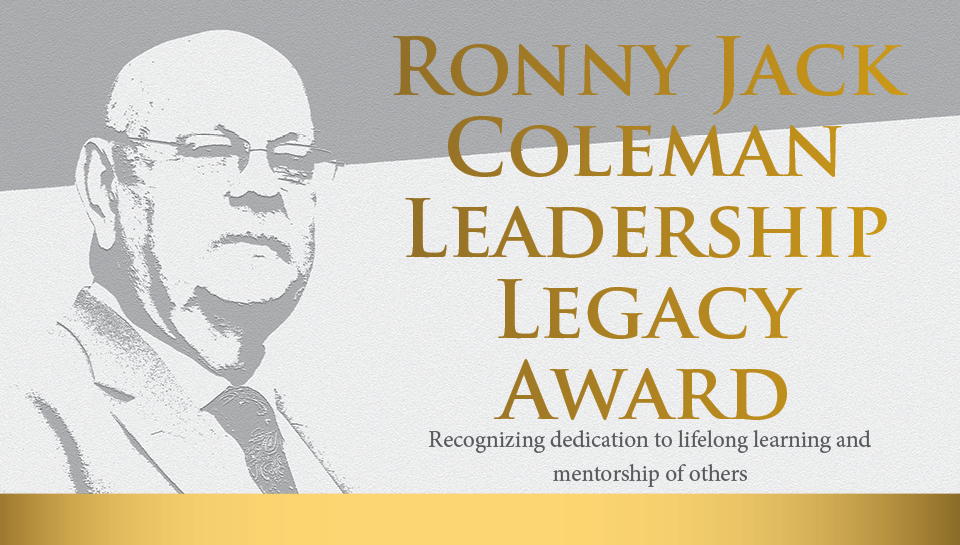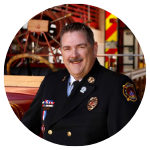 CPSE names Fire Chief Norris W. Croom, III, CEMSO, CFO, Castle Rock Fire Department, CO, the 2021 recipient of the Ronny Jack Coleman Leadership Legacy Award.
Chief Croom has always and will continue to be an advocate for the credentialing process within and beyond his own agency. He has institutionalized professional designations within the Castle Rock Fire and Rescue Department and continues to serve as a mentor within his own organization and to the Rocky Mounty Accreditation and Professional Credentialing Consortium.
Chief Croom was a beta test candidate for the Chief Medical Officer (CMO) designation. He served as a peer reviewer which allowed him to become familiar with the process and ability to provide mentoring. In June of 2011, Chief Croom was appointed to serve on the CPC Board from which he served until May of 2020. During this time Chief Croom was instrumental in providing insight and resources to be an advocate for professional credentialing. During his tenure, Chief Croom was actively involved in initiatives and plans to improve the fire service through enhancing the professional designation process.
He also has been very active serving as a Board member for the IAFC EMS Section where he regularly advocates the importance of becoming CEMSO designated. Chief Croom has published articles, been involved with authoring recommendations to CFAI to incorporate credentialing in 8A.5, and is a regular speaker on this topic at the CPSE Excellence Conference.
Congratulations Chief Croom!
In 2010, the Commission on Professional Credentialing (CPC) established the Ronny Jack Coleman Leadership Legacy Award (RJCLLA). We designed this annual award to recognize individual who exemplify the ability, character, and dedication to lifelong learning and display the leadership attributes embodied by Chief Ronny Jack Coleman in developing the personal self-assessment process that is the basis for our officer designations.
The RJCLLA recognizes an individual who holds a designation through CPC and has exhibited superior leadership and actions that have elevated the Fire and Emergency Service profession through mentoring, teaching, advocating, and sharing outstanding contributions.
Learn about other CPSE awards or contact CPSE if you have any questions.
Previous Recipients
| | |
| --- | --- |
| 2020 – Stephen C. Prziborowski, CFO, CTO | 2014 – Stephan Cox, CFO, CTO, CEMSO, FM |
| 2019 – Derrick S. Clouston, CFO | 2013 – Richard Marinucci, CFO |
| 2018 – Rudy Ruiz, CFO | 2012 – Richard Mason, CFO |
| 2017 – Steven Locke, CFO | 2011 – James M. Stallings |
| 2016 – No Award | 2010 – Ronny Jack Coleman, CFO and Marc Revere, CFO |
| 2015 – James White, CFO |   |