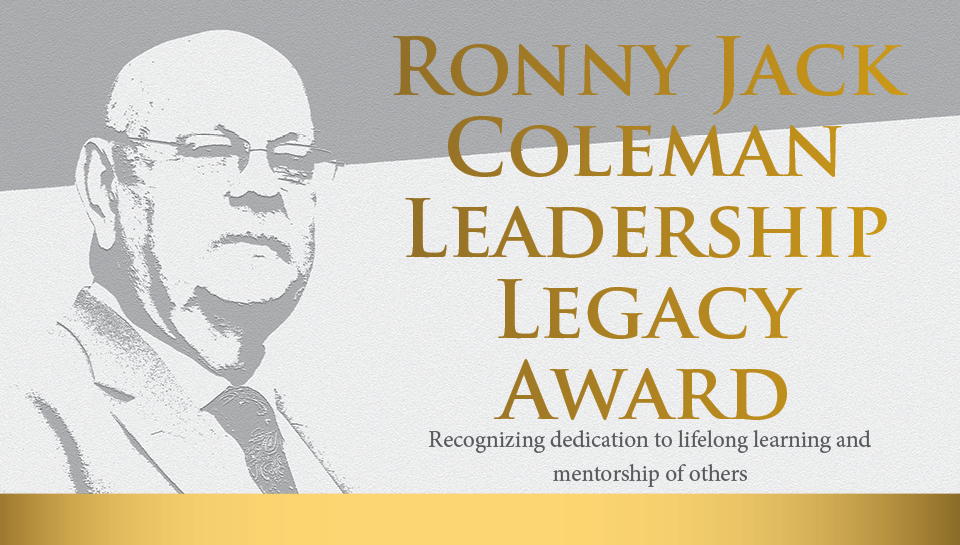 Nominations are now closed
2023 Ronny Jack Coleman Leadership Legacy Award Recipient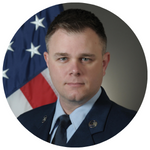 Interim Fire Chief Ben Perry, CFO, Joint Base San Antonio Fire and Emergency Services, Texas, is this year's recipient of the Ronny Jack Coleman Leadership Legacy Award. Chief Perry is a strong proponent of the importance and value of credentialing in professional development, and continually mentors a number of members of the Air Force in helping them achieve designation. In addition, he hosts a regular podcast that reaches all of the Air Force Fire Emergency Services, and beyond, talking with many guests about the impact credentialing has on departments, individuals, and their careers. He is working towards becoming a CPC Peer Reviewer and a CFAI Peer Assessor.
Chief Perry earned his CFO in 2022.
Congratulations, Chief Perry!
This annual award recognizes an individual who holds a designation through the Commission on Professional Credentialing (CPC) and has exhibited superior leadership and actions that have elevated the Fire and Emergency Service profession through mentoring, teaching, advocating, and sharing outstanding contributions.
Eligibility:
Any individuals currently designated through the CPC, including former CPSE board members and former CPC or CFAI commissioners, are eligible to compete for this award. CPSE staff, contractors and current members of the CPSE board, CPC, or CFAI are ineligible to compete for this award.
Criteria:
The nomination being submitted should highlight the individual for their significant achievements or contributions to the Fire and Emergency Service within the last five years.
The application will be evaluated and scored on the following criteria:
Accomplishments (in mentoring and professional development, including the CPC credentialing process beyond their own agency)
Initiative (including helping others beyond their own agency through mentoring and professional development, including advocacy for the CPC credentialing process)
Technical competence (including serving as a peer reviewer, credentialing mentor or instructor)
Additional achievements/contributions (including volunteer activities with the CPSE)
Additional information
Procedures:
Nominations will open October 16, 2023.
Applicants must complete the online nomination form and submit electronically by 5 p.m. Eastern on December 15, 2023.
You might want to download a Word version of the form, fill it out offline, and then copy-and-paste the contents into the online form.
Incomplete nomination packages will be rejected.
The Commission on Professional Credentialing will review nominations and choose the award winner.
The award winner will be announced February 2024.
Questions should be addressed to Debbie Sobotka, CPSE COO.
Previous Recipients
| | |
| --- | --- |
| 2022 – Jeff Lucas, CFO | 2015 – James White, CFO |
| 2021 – Norris Croom, CFO, CEMSO | 2014 – Stephan Cox, CFO, CTO, CEMSO, FM |
| 2020 – Stephen C. Prziborowski, CFO, CTO | 2013 – Richard Marinucci, CFO |
| 2019 – Derrick S. Clouston, CFO | 2012 – Richard Mason, CFO |
| 2018 – Rudy Ruiz, CFO | 2011 – James M. Stallings |
| 2017 – Steven Locke, CFO | 2010 – Ronny Jack Coleman, CFO and Marc Revere, CFO |
| 2016 – No Award |   |