CPSE is governed by a nine-member Board of Directors who may serve up to three 3-year terms.
Two members are chiefs of CFAI-accredited departments holding a CPC designation
One member is a city manager
One member is a county manager
One member represents labor
Four are at-large members
This document includes a flow chart that illustrates how fire chiefs and city/county managers are selected for the CPSE Board.
The Board elects a president, vice president, and secretary-treasurer, and hires a chief executive officer to manage the corporation's day-to-day operations. Each of CPSE's dedicated board members contributes a wealth of experience and fresh ideas to the progression of the fire and emergency service.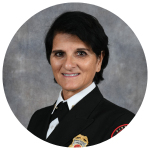 Mary Cameli is the fire chief for the Mesa (Arizona) Fire and Medical Department, a CFAI accredited agency. She joined the department in 1983 and has risen through all of the ranks, including serving 11 years as Assistant Chief prior to being selected as Chief in 2016. She is the past president of the Arizona Fire Chiefs Association (AFCA) and currently serves as the Metro representative for the Board. She is Past Chair of the Child Crisis Arizona Board and has served the past fourteen years with Mesa Sunrise Rotary holding the position of president in 2012.  She is Past President of the Community Bridges Board, and Chair of the International Fire Service Training Association (IFSTA) Board. She continues to stay very active in the community and volunteers her time to help and be involved within the community.
Chief Cameli holds a master's degree in Organizational Management from the University of Phoenix and a bachelor's degree in Elementary and Physical Education from Southern Utah University. She received her credential as a Chief Fire Officer in 2018 and a Certified Public Manager certification from Arizona State University in 2011.
Reginald Freeman is the Chief Risk Officer for the HAI Group. He recently retired as fire chief for the Oakland (California) Fire Department. Prior to joining Oakland he served as the fire chief/emergency management director for Hartford, Connecticut, an accredited agency through the Commission on Fire Accreditation International (CFAI). His earlier experience included serving as fire chief for Lockheed Martin Aeronautics in Fort Worth, Texas and serving in Iraq as a civilian fire chief for the U.S. Department of Defense from 2004 to 2008, providing all-hazards fire and emergency services to forward and continuing operating bases throughout Iraq.
Chief Freeman holds a bachelor's degree in Leadership from Bellevue University in Bellevue, Nebraska, a master's degree in Executive Fire Service Leadership from Grand Canyon University in Phoenix, Arizona and a doctorate in Organizational Leadership with an emphasis in Organizational Development. In addition to his service on the Board, Chief Freeman served on the Commission for Professional Credentialing from 2010 to 2019, including three years as Chair.
He earned his Chief Fire Officer designation in 2008.
Darin Atteberry is the Market President for Northern Colorado for Elevations Credit Union where he also serves as Senior Vice President for Strategic Relationships and Governmental Affairs. 
Prior to his arrival at Elevations Credit Union, Darin served as the Fort Collins, CO City Manager for over 17 years. Under his leadership the City of Fort Collins was awarded the prestigious Malcom Baldrige Quality award in 2017. In 2013, Darin was named Entrepreneur of the Year by the Colorado State University. In 2016 he was elected as a Fellow with the National Academy of Public Administration. Recently, Darin received the Colorado Governor's Citizenship medal, recognizing him as a leader who serves the public with innovation, operational excellence, and progressive vision. Darin has also worked with cities in California, Washington, and Georgia.
Mr. Atteberry attended Harvard University's Senior Executive Program in State and Local Government. He holds master's degrees in Civil Engineering and City Planning, both from Georgia Institute of Technology and a bachelor's in City and Regional Planning from California Polytechnic State University.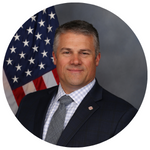 Derek Bergsten is the chief of Poudre Fire Authority in Fort Collins, Colorado, an accredited agency through the Commission on Fire Accreditation International (CFAI). Prior to joining Poudre, Chief Bergsten spent over 25 years with the Rockford Fire Department, Illinois.  He was hired as a firefighter/EMT by the Rockford Fire Department in 1994 and rose through the ranks where he was chief for 13 years and retired in May of 2021. Chief Bergsten has a strong history of prioritizing, innovation, collaboration, and diversity. He was named the 2020 Illinois Fire Chief of the Year by the Illinois Fire Chief Association.
Chief Bergsten holds an associate degree in Science and Fire Science from Rock Valley College, a bachelor's degree in Business and Organizational Development from Western Illinois University and a Master of Public Administration from Northern Illinois University. He is a graduate of the Executive Leaders Program at Naval Postgraduate School's Center for Homeland Defense and Security. Derek serves on many national, regional, and local boards and committees and supports building strong relationships within the community to create collaboration.
He earned his Chief Fire Officer designation in 2011, Chief EMS Officer in 2012, Chief Training Officer in 2016, and Public Information Officer in 2022.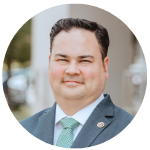 Thomas Breyer is the Assistant to the General President, Technical Assistance and Information Resources, with the International Association of Fire Fighters (IAFF). Before starting with the IAFF, Thomas was a firefighter-paramedic with the City of Forest Park Fire Department in Ohio, eventually promoting to a lieutenant, and then the department's EMS coordinator. As the IAFF's Director of Fire and EMS Operations, Thomas provides direction to a talented and dedicated group of GIS analysts, data analysts, and subject matter experts who perform response, risk, and demand analysis for fire and EMS departments across the United States of America and Canada.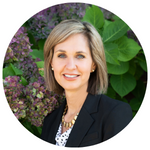 With over 30 years of professional local government management experience, Melissa has served as City Manager in City of Redwood City since 2015. She is passionate about public service and building organizations and communities where every person can thrive. As City Manager, she directs the work of City staff to provide effective public services and ensure fulfillment of the City Council's policy priorities.
Prior to joining Redwood City, Melissa was the Assistant City Manager for the Cities of Mountain View and Fremont.  She has substantial background in budgeting and financial management, and led strategic initiatives, continuous improvement efforts, and human resources and organizational development. Additional experience includes managing the functions of housing and redevelopment, information technology, and city communications, as well as coordinating the development of City-owned property. She also worked for the City of Morgan Hill in a variety of capacities including Assistant to the City Manager and Acting Human Resources Manager. 
Melissa received her bachelor's degree in History from Mills College, and her Master's in Public Administration from San Jose State University. She is a Credentialed Manager through the International City/County Management Association (ICMA) and an active coach and leader in public sector talent development.
Sara Jahnke PhD is the Director and a Senior Scientist with the Center for Fire, Rescue & EMS Health Research within NDRI-USA, Inc., a not-for-profit research firm where she also serves as the Chief Operating Officer. With over a decade of research experience on firefighter health, she has been the Principal Investigator on ten national studies as well as dozens of studies as a co- investigator.  Her work has focused on a range of health concerns including the health of women firefighters, behavioral health, risk of injury, cancer, cardiovascular risk factors, and substance use with funding from the Assistance to Firefighters Grant R&D Program, the National Institutes of Health and other foundations.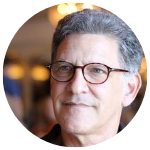 Ben May is a recently retired Director of Global Business and Alliances for the Walt Disney Company where he worked to create interactive, social marketing experiences, most recently as a global senior leader based in Paris, France. During his 17-year career with Disney he was involved in projects that included disaster preparedness, fire protection, and meteorology. He conceived and developed the public fire education experience at Epcot, "Where's The Fire" in alliance with Liberty Mutual Insurance. He has been a fire fighter with Hillandale Fire and Rescue in Maryland and a fire commissioner for Woodinville Fire and Rescue in Washington State.  He has served as a marketing consultant to the International Fire Service Training Association, the U.S. Fire Administration, and to metro fire departments across the country.
Mr. May holds a master's degree in International Communication from American University and a bachelor's degree in Public Affairs from the University of Oklahoma.
Alec Oughton is the fire chief for Aurora Fire Rescue (Colorado), a CFAI-accredited agency. Prior to joining Aurora in 2023, Chief Oughton was with the Henrico County (Virginia) Division of Fire, a CFAI-accredited agency. He joined Henrico in 1999 and rose through all ranks, including serving as Deputy Chief of Operations before being selected as Chief in early 2019. Alec is an at-large Vice President of the Virginia Fire Chiefs Association (VFCA) and a past president of the Central Virginia Fire Chiefs Association. He also served as a peer assessor for CFAI and a peer reviewer for the Commission on Professional Credentialing (CPC).
Chief Oughton holds a master's degree in Public Administration and a bachelor's degree in Multidisciplinary Studies (business and health science) from Liberty University. He graduated from the National Fire Academy's Executive Fire Officer (EFO) Program in 2019 and received his Chief Fire Officer (CFO) designation in 2021.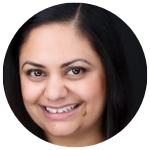 Preet Bassi has been CPSE's chief executive officer since 2014 and oversees work across all program areas with a focus on the organization's strategic direction as set by the Board of Directors. Prior to CPSE, she was the Director of Finance and Administration for the International Accreditation Service and managed their Fire and Life Safety and Building Department Accreditation Programs. She has experience at both the local and state government levels, having worked for the City of Anaheim, California, and the California State Assembly.
Preet holds a master's degree in Public Administration from the University of Southern California, and a bachelor's degree in Economics and Political Science from the University of California Davis. She is credentialed as a Certified Association Executive through the American Society of Association Executives. She was part of the inaugural cohort for the University of Pennsylvania's Executive Program in Social Innovation Design and has completed Cornell's Diversity and Inclusion eCertificate Program.