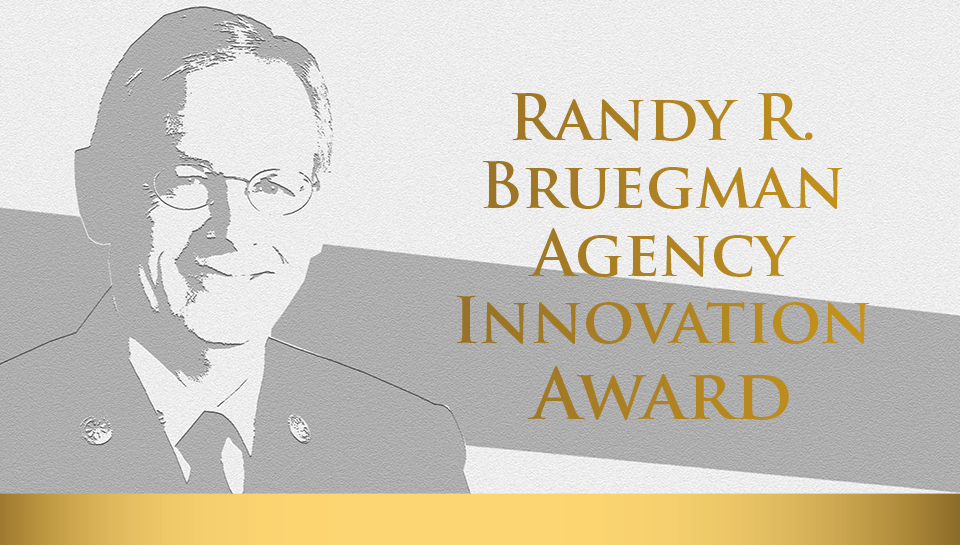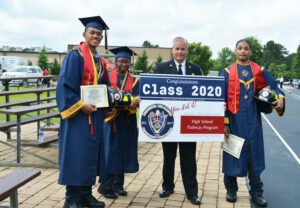 Clayton County Fire and Emergency Services (CCFES) in Georgia has been selected as the recipient of the 2021 Randy R. Bruegman Agency Innovation Award for their High School Pathway Program. The program's main objective is to provide comprehensive training to community youth, with a job offer guaranteed upon graduation.
CCFES provides three courses: Sophomores attend a public safety orientation class taught by high school instructors at both the school and our facility; Juniors are taught by a certified Fire Fighter I instructor and are given uniforms and expired gear; Seniors wear uniforms purchased the previous year and are taught by a certified Level III EMS instructor.
The quantifiable achievements are based on the educational outcomes and employability of Pathway graduates, who are not only trained, but are prepared for licensure and certification. When a Pathway student completes the program, they are certified to work anywhere in Georgia as a firefighter/EMT. CCFES has committed to training 36 high school juniors and 36 seniors every year.
The positive impact to the community is obvious. As CCFES continues to hire more local high school graduates, their department will increasingly reflect community demographics; median income will rise; retention issues will decrease; professional mentorship and communication skills will improve.  Those who are not college-bound will have an opportunity to grow and develop into productive citizens through this exciting program. 
On Monday, June 25, 2020 the inaugural graduation took place for the first class of student's in the firefighter pathway program.
Congratulations to CCFES!
In 2018, the Center for Public Safety Excellence® (CPSE) established the Randy R. Bruegman Agency Innovation Award in recognition of his quarter century of dedicated service to CPSE between 1992 and 2017. Building on CPSE's core values, this award will be presented to an agency that has embraced continuous improvement, is focused on outcomes, and embodies progressive leadership.
This annual award will be presented to an agency that is internationally-accredited by the Commission on Fire Accreditation International® (CFAI) and has worked collaboratively within their agency and community to innovate a practice leading to improved outcomes that could serve as a model for the greater fire and emergency service. The goal of the award is to recognize, incentivize, and advocate for innovation in the fire and emergency service.
Learn about other CPSE awards or contact CPSE if you have any questions.
Previous winners
2020 Clackamas Fire District #1, Oregon
2019 Lincoln, Nebraska, Fire & Rescue