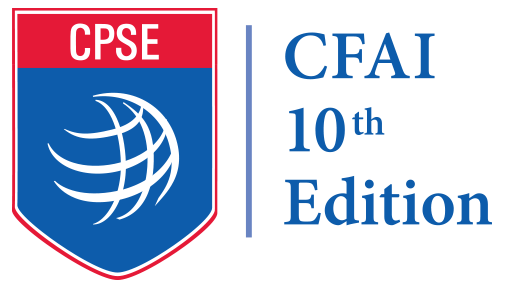 ACCESS THE NEW 10TH EDITION AND BEGIN YOUR DEPARTMENT'S QUALITY IMPROVEMENT PROCESS
In November 2020, CPSE published the new Quality Improvement for the Fire and Emergency Services book. Based on the 10th Edition of the CFAI model, the book details the process for conducting a community risk assessment, developing standards of cover, establishing a community-driven strategic plan, and self-assessing all segments of the fire department. The release of the publication is one of the final steps in rolling out the 10th Edition of the CFAI model.
The new publication is available for purchase via the CPSE online store.
WHAT IS THE 10TH EDITION AND WHY IS IT HAPPENING?
In 2018, CPSE launched an effort to create the 10th Edition of the Commission on Fire Accreditation International (CFAI) model, building up on the extensive revision of the 9th Edition completed in 2015.
Upholding our commitment to continuous quality improvement, the process of creating the new Edition examined current and anticipated challenges faced by fire and emergency service agencies. The new model will ensure agencies seeking accreditation have a contemporary model for self-assessment that is consistent with current industry standards and community needs.
WHAT WAS THE REVIEW PROCESS LIKE? WHO WAS INVOLVED?
The highly collaborative development process of the 10th Edition involved numerous opportunities for input and feedback. The initiative began in November 2018 when CPSE partners and stakeholder organizations (USFA, IAFC, ICMA, IAFF, NFFF, DoD, ISO)  met to conduct an initial analysis of the 9th Edition and brainstorm enhancement opportunities. From there, a team of more than 60 volunteers comprised of subject matter experts examined the model and provided recommendations to make the 10th Edition better aligned with current and projected needs of departments worldwide. CPSE additionally hosted a 9th Edition feedback session during their annual Excellence Conference and conducted in-person meetings with 18 consortiums across the US and Canada, engaging 469 attendees to discuss needs for the new model.
Proposed revisions were included in a draft of the 10th Edition, which was surveyed through a public comment period with the fire and emergency services community.  
The following figures quantify the reach of the industry-wide effort:
11 organizations represented during the initial stakeholder analysis meeting
60 fire and emergency services volunteers recruited
18 in-person consortium meetings held with 469 attendees
28 responses submitted for a total of 261 comments received in public comment period
WHAT ARE THE ENHANCEMENTS TO THE MODEL?
Minimization of redundancies and increased clarity of accreditation criteria
Removal, revision, and addition of some performance indicators and core competencies
Addition of a new Category 11 dedicated to health and safety
Addition of a new criterion for Category 9 that focuses on information technology
TIMELINE OF 10TH EDITION DEVELOPMENT PROCESS
Fall 2018

First call for volunteers conducted
Stakeholder meeting held (Report Available)

Winter 2018-Spring 2019

Consortium feedback sessions held

Spring 2019

Second call for volunteers conducted

Summer 2019

Public comment period held

Winter 2019

The new model was approved and shared with active CFAI agencies

Throughout 2020

Implementation begins with document updates, new publications, and education offerings

October 2020

Quality Improvement for the Fire & Emergency Services published

Spring 2022

Agencies are able to receive accreditation under the new model
Join the conversation on Twitter @CtrPubSafExc using #CFAI10
Watch this webinar from CPSE to learn more about the CFAI 10 Development Process