In 2018, CPSE became an ICMA Presidential Level Strategic Partner, building on the historic connection between CPSE and ICMA. A current priority of ICMA is Research and Thought Leadership. This, coupled with CPSE's mission of leading the fire and emergency service to excellence, found our organizations well-suited to partner on developing a white paper exploring the 21st Century Fire and Emergency Services.
The goal of the white paper was to have active city/county management and fire department experts come together to chart the course for the modern fire service. The small technical working group (TWG) formed to develop this paper did not act in a vacuum. Building on CPSE's position as a big-tent public safety organization, over the first six months of 2019, through a series of in-person information gathering sessions and many online surveys, the TWG heard (and learned) from labor, fire department management, city/county management, and other stakeholders involved in the delivery of public safety services.
The TWG reviewed the survey and in-person sessions feedback and determined that the feedback could be categorized into eight critical issues  for the fire and emergency services in the next 30 years. These critical issues demand attention if the fire and emergency services is to thrive in the future: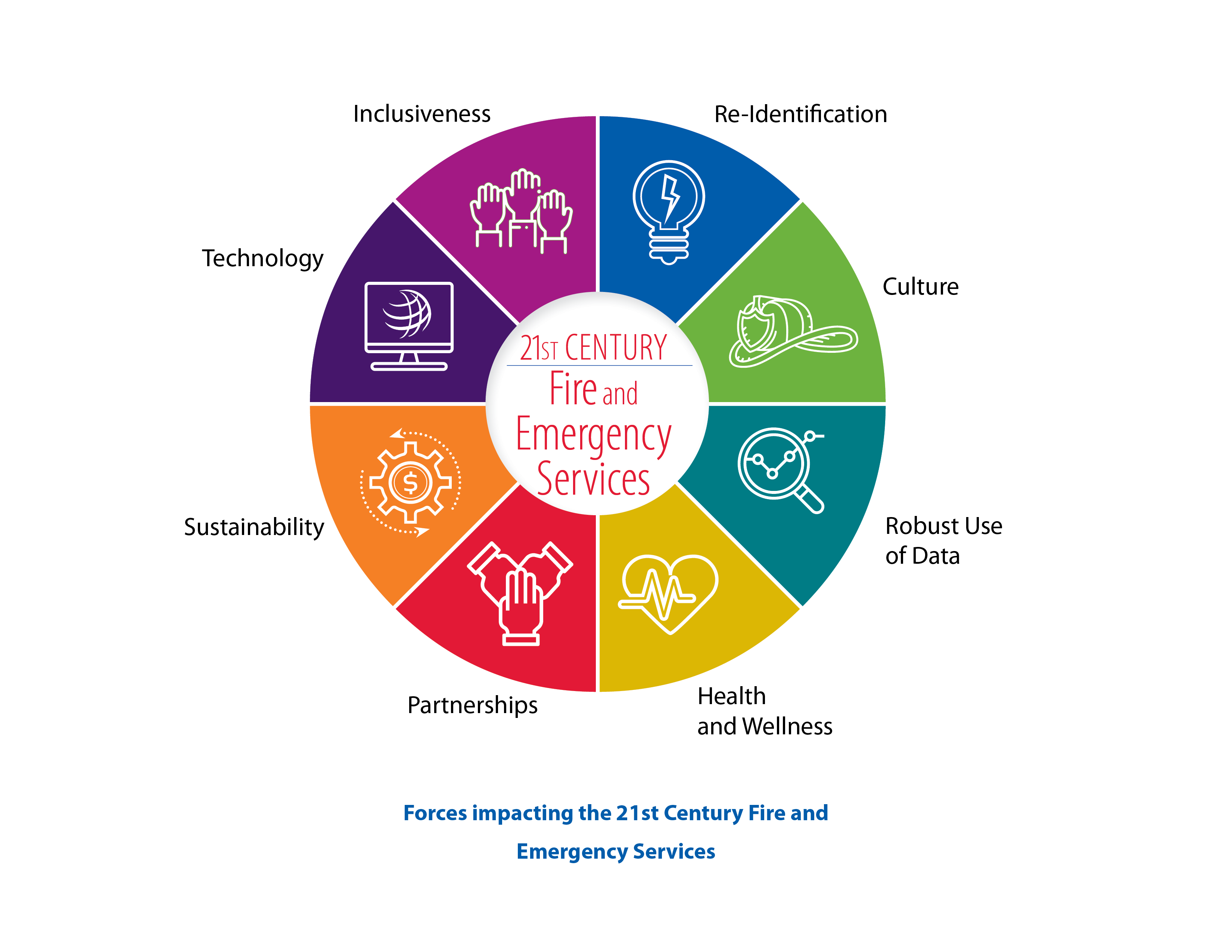 21st Century White Paper Webinar
Want to learn more about the development of the white paper and how the issues were identified as critical? This webinar features Fire Chief Trisha Wolford, CFO, FM and Town Manager Tom Harmer, ICMA-CM, members of the technical working group that developed the white paper, share their insights.